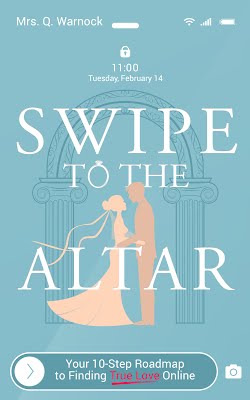 Swipe to The Altar: Your 10-Step Roadmap to Finding True Love Online
Non-fiction/self help
Date Published: 8/3/2020
It's so easy to fall in love, but hard to find someone who will catch you. Let me guess - you're a beautiful and intelligent girl, but so far, you haven't got much luck finding true love. This book will show you how to find your true love from online dating. You will no longer be the Instant Noodle and your love life will be transformed forever.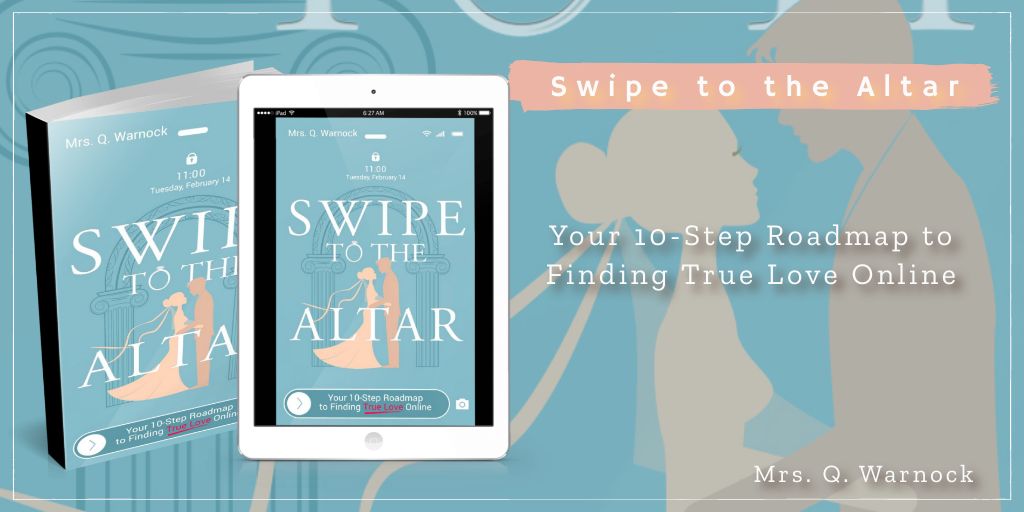 Review
I wanted to read this one, not because I'm necessarily the target audience, but to see if her advice would match up with my experience. I personally am married to my husband of three and a half years whom I met online over 5 years ago.
An author who lays out their own experiences to help others. I love that, when they can open themselves and help you along the way.
Online dating is really hit or miss these days and this aptly highlights that fact. Finding the right guy online is a bit like a needle in a haystack.
Mrs. Q succeeds in bringing great tips, recaps to make sure your really understood her point, and an overall easy to follow guide.
About the Author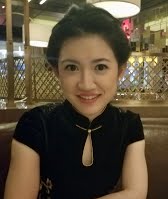 Mrs. Q. Warnock, the former Miss Qianlei Li, started her online dating journey in 2014 and found the love of her life at the end of 2016. She has gone on 42 first dates and has got her heart broken multiple times before realizing the right way to go about online dating. She now lives happily with her husband in Northern Virginia.
Contact Links
Purchase Links
a Rafflecopter giveaway