Science Fiction, mystery, fantasy
Date Published: February 6, 2018
The mystery that unfolds on a dark, eerie back road in upstate New York sends Nick Dowling on a frantic quest to understand his past. What he discovers about himself slowly drives him toward madness. Where does the truth unfold, in mystery or in the dream? Is truth the illusion he can't embrace? Just who is Nick Dowling?
Review
I loved this book! There is a lot between these covers. I loved the way the author stayed true to the Fantasy genre, but managed to incorporates thrills, drama, and comedy.
This is a book worth reading if you enjoy fantasy and a little mystery.
It is an adult oriented book that will take you on a quest and leave you wanting more.
About the Author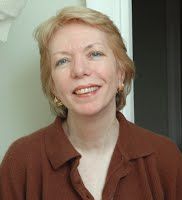 Olivia Hardy Ray is the pen name for Vera Jane Cook, who is the author of Dancing Backward in Paradise, 2007 winner of the Indie Excellence Award for notable new fiction and an Eric Hoffer Award for publishing excellence, also in 2007. Dancing Backward in Paradise received a 5 Star Review from ForeWord Clarion. The Story of Sassy Sweetwater was a finalist for the ForeWord Clarion Book of the Year Award and the recipient of a five star review from ForeWord Clarion. Where the Wildflowers Grow was her third southern fiction novel and is receiving 5 star reviews from Amazon.com. Her latest southern fiction novel just released is Pleasant Day. Her woman's fiction novel is Lies a River Deep and the soon to be released 'Kismet'. Under her pen name she is also the author of Annabel Horton, Lost Witch of Salem, and Pharaoh's Star. The sequel to Annabel Horton, Lost Witch of Salem is Annabel Horton and the Black Witch of Pau. That novel will be released this summer. Jane, as she is called by friends and family, writes in the genres she loves: southern fiction, women's fiction, mystery and fantasy paranormal fiction. She lives on the Upper West Side of Manhattan with her spouse, her Basenji/Chihuahua mix, Roxie, her Dachshund, Karly, her Chihuahua, Peanut, and her two pussycats, Sassy and Sweetie Pie.