Contemporary Dark Romance
$.99 on September 13th!!!
I'm the Jackpot of all Men.
The Jackhammer of all F*cks.
If you haven't guessed it yet, the name's Jack. For the last seven years, I gave up my freedom for a crime I didn't commit, and all for money, my retirement, and my dreams.
When it was time to leave, my cellmate asked me for a favor. Find his sister, give her a letter, and leave. Easy, right?
Nothing about Ahri was easy. She was a stubborn beauty, an intoxicating mystery, and a feisty fury. She was nowhere near perfect, but perfection was overrated, and Ahrianna Lore was underrated.
I went along with the lie of who she thought I was—just some guy looking at the apartment next door. It was supposed to be a quick hookup, but curiosity got the best of me.
Have you ever heard the story about the Jack of Hearts whose heart was stolen by a beautiful thief?
The Jack's Heart is a complete standalone and a part of the Prison Saints series.
The Jack's Heart is a dark romance with no cliff-hanger and a guaranteed HEA. This book contains steamy and graphic material that might be offensive for some.
*Disclaimer: The Jack's Heart was previously titled Prison Promise.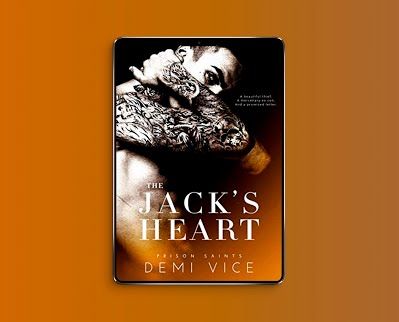 "I thought you said you didn't get jealous." I laughed, but not for long without my abs feeling like they were going through a shredder.
Ahri crossed her arms so tight I thought she was going to snap them in half. I pinched my baby girl's little chin, covering that small little freckle, and lifted it up, her lips only a few inches away from me.
"What did I tell you about hiding my marks, Ahrianna?" I spoke lowly. "I hate sharing just as much as you do."
Ahri stayed quiet. This time her wide eyes were full of lust.
"You were a mistake, and we're not going to fuck again." She was full of lies.
I licked her sweet neck; her skin prickling under my touch. "You don't strike me as a liar, baby girl. So, if you call me a fucking 'mistake' again, I'm going to tie you up and fuck you so hard, you'll realize that I'm the best damn thing to ever happen to you, Ahrianna. Because I am." I turned into an animal, biting her neck as she held in her moans. "It's going to happen again. We're going to happen again," I continued. "I'm a man with dire urges, and right now, you're the only one that can fill them. Would you like me to prove that to you right here while Agata watches?"
About the Author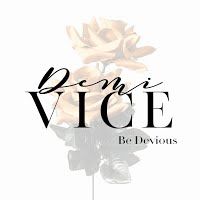 Demi Vice lives in the windy city of Chicago and is a graphic designer by day and a romance writer by night. She's hopelessly consumed by new ideas involving flawed characters who border between good or bad, heroes or villains, saints or sinners, and deserve happily-ever-after endings.
She enjoys reading Edgar Allan Poe, cooking medium-rare steaks, and trying to relax by doing yoga and drinking green tea.