Publisher: Next Chapter Pub
In a kingdom in turmoil, people only care for riches and power. As a war breaks out between countries, a godly power is awakening.
Two boys train at the Academy to become Knights of Valor. Best friends, one is filled with light while the other leans towards darkness.
They both have the power to change the world - or destroy it - in their battle for what they believe is right.
Review
I enjoyed so much about this novel, I love the world that A.E. Stanfill has created for us.
This one is action packed. It will 'keep you on the edge of your seat, show you the value of friendship and you will root for the characters til the very end.
These characters each have their own personalities and depth to them. None of them felt one-
dimensional
or forced, they all shined through as individuals.
A Wonderful Fantasy that I can't get enough of.
About the Author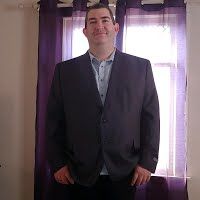 I am the author of Albert: Killer In The Woods and many more. I love to write horror novels and short stories as well. I live in Powell Wyoming with my fiancee and two kids.