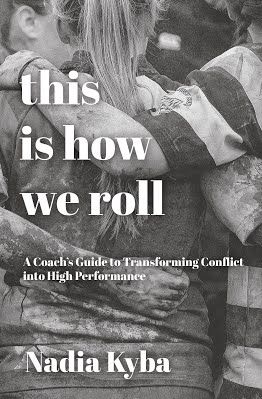 Date Published: November 12, 2019
In This Is How We Roll athlete, trainer and social worker Nadia Kyba brings you easy-to-understand social work concepts and tools that you can apply to transform your team to growth and performance. Full of stories and examples, this is your guide to the often difficult conversations required for true, lasting conflict resolution.
This Is How We Roll is a light, fun journey through the process of creating a unique team brand that will set your team apart in every practice, game and tournament. Both on and off the court, ice or field, witness your team transform through the conflict resolution method of champions.
Review
As a parent of two children who have been on multiple teams, I think that this read was wonderful for any parent, coach, athlete, teammate, etc. It's a great eye-opening view of how teamwork and team relationships should be built.
Being a part of a team doesn't always just have to be during the games and practices. Create a bond and process that works. All groups of people be it families, co-workers, teammates, etc. will deal with issues and conflict. It's how we choose to deal with them that really sets those relationships apart. Nadia Kyba has penned a book that will help in all of those areas and it is very well written.
About the Author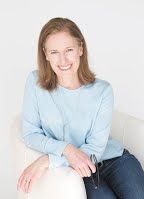 Nadia Kyba is a lifelong athlete with a deep love of sport. She believes a single positive experience in organized sport can be life changing for the young, the old and the in-between. Working in the field of alternate dispute resolution in the child welfare system for 22 years, Nadia has developed tried-and-tested techniques and unique methods of conflict management that can be effectively applied in coach-athlete-parent-trainer dynamics in all individual and team sports.
Nadia currently applies her skill as a trainer at the Justice Institute of British Columbia and other agencies where she trains social workers, and in sports leagues where she helps teams take advantage of differences rather than falling into the many traps of divisive behavior.
Nadia's company, Now What Facilitation, assists athletic organizations in simplifying their work by developing their capacity to manage and resolve conflict. She focuses on essential policies, protocols, training and techniques for effective decision-making. Her clients have included provincial sport administrators and coaches, as well as athletic teams ranging from the high school to the collegiate level.
Nadia has also learned much from her husband, Jim, and daughters, Lucy and Abby, all of whom are multisport athletes and coaches. They have provided invaluable and up-close insight into the foundation of her approach to conflict resolution in sport.
a Rafflecopter giveaway