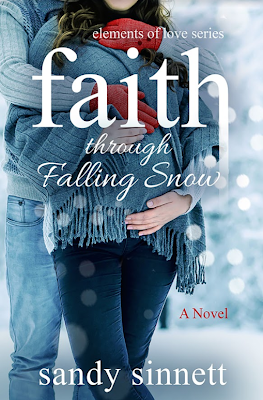 Publisher: 5 PRINCE PUBLISHING
With Laci and Mitch anxiously awaiting the arrival of a new baby, they are surrounded by the turmoil of discovering Mama's illness while their two sons fight over the love of a woman.
A white Christmas brings a moment of joy, but Laci's faith is tested again when their baby clings to life.
Together the Young family must lean on each other and the only One who can truly give them strength.
Will they find the faith they need…even through the snow?
Review
Oh how I love a good Romance that is set in the time of the year I'm in. Cuddle up by a fire with this one with your favorite blanket and get ready to be swept away. It's a beautiful story. Laci and Mitch are such a wonderful couple and it really sheds light on how many times in life our love and faith can be tested. Fears and Trials that could break them, but can they stick together and make it through. A really uplifting read, at times emotional, but I love that in my books.
About the Author
Sandy lives in her hometown of Mt. Vernon, IL enjoying life with her two youngest kids, and works full time for a local hospital as a health consultant. Most mornings she can be found at her local bookstore-coffee shop among friends, looking for inspiration and writing her next novel.
a Rafflecopter giveaway