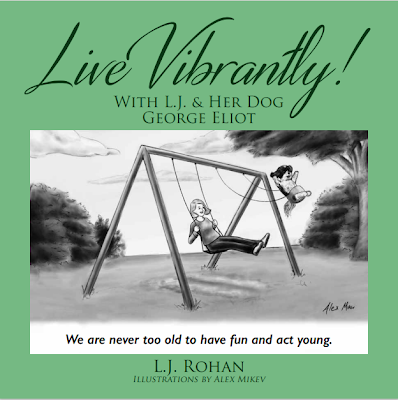 With L.J. & Her Dog George Eliot
Humor/Chick Lit
Date Published: August 11, 2020
In this collection of original drawings, LJ Rohan with her furry and endearing canine muse, George Eliot, navigates her humorous and grateful journey through life after 50. Despite inevitable setbacks, L.J. firmly believes growing older has never been healthier, more positive, or more empowered. To quote Pearl S. Buck, "The heart never grows old." To quote L.J., "Be Vibrant!"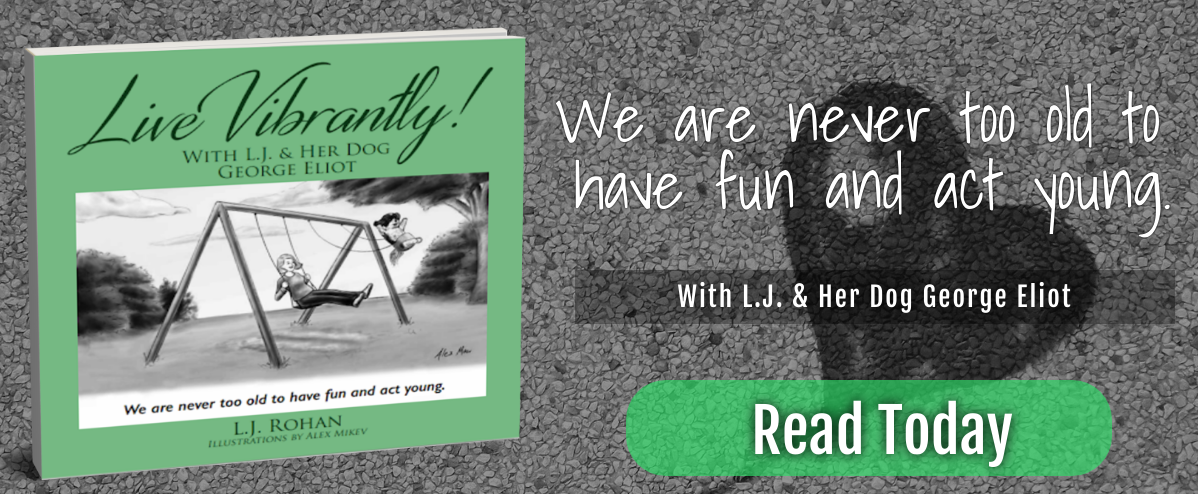 REVIEW
This is the perfect read full of laughs and humor about life.
It was so different than I was expected and that made it so great.
George Eliot was a great addition to the story, I liked that the author included him.
Beautiful illustrations that really add another element to this.
About the Author
L.J. Rohan is a Gerontologist, author, and speaker, covering the latest scientific research related to aging, the study of gerontology, and Aging-in-Place. She earned a Master's Level Graduate Certification in Gerontology, from the University of Southern California's Davis School of Gerontology. L.J. is also a Certified Aging-in-Place Specialist (CAPS).
L.J. holds undergraduate and graduate degrees from Southern Methodist University. She has been a frequent speaker to groups and at universities, museums, and health-related institutions throughout the United States. L.J. created a Gratitude MeditationSM app featuring her hugely popular Gratitude Meditations. The app is available in the iTunes Store and on Google Play. Visit her at LJRohan.com. Follow her on Facebook and Instagram at L.J. Rohan-Gerontologist. L.J. divides her time between Dallas and New York City.
Contact Links
Purchase Links