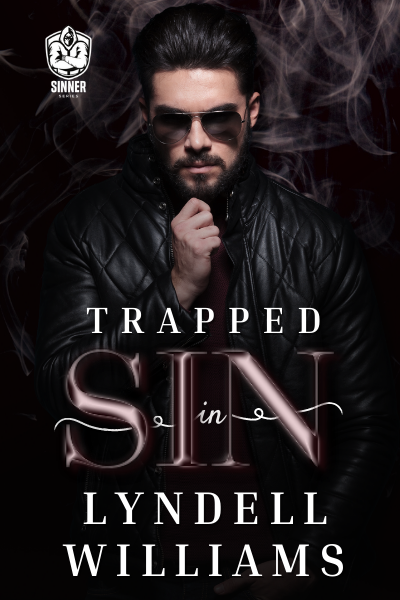 Book One, Sinner Series
Romantic Suspense
Date Published: August 7, 2021
Whoever tore him from her is dead!
Baaz Hamdi might be a criminal, but nothing means more to him than his wife Rahmah. So when someone sets him up, and he lands in jail, his top priority is getting out and having her back in his arms. But he can't tell anyone where he is – not even his beloved. Both their families already think he's a thug. He can't afford to confirm their suspicions, and there are too many people on the inside who would use his family against him.
Alone, with no money and an inconsolable baby, Rahmah agonizes over Baaz's disappearance. All seems lost, until she meets a handsome stranger, who helps her get her life in order and convinces her to think about divorce. Without a clue if Baaz is dead, alive, or ever coming back, she decides to end her marriage and move on with her life.
Then Baaz returns
Excerpt
Baaz slammed the door before Saeed could finish his sentence and stormed through the house. Saeed was hanging around Rahmah? Some strange stuff went on while he was away. He had to find out what.
He stood in the entryway between the dining room and kitchen, clenching his teeth and waiting for the fury inside his freezing body to calm. It didn't. "You know Saeed Mendez?"
Rahmah held a scoop of coffee grounds over the maker and met his gaze. "Oh, was that Saeed?" She smiled and dropped them into the machine.
Every nerve fired through him. He got into her face. "Yes, and I asked you how the fuck you know him?"
Rahmah backed up, her eyes wide. "I—I work for him."
He grabbed her arm. "You work for him?! Doing what?" He squeezed.
She squirmed. "Why are you so upset?"
He tightened his grip. Flashes of Rahmah dancing half-naked with a bunch of men salivating below flashed through his mind and fueled his fury. Her head jerked as he shook her. "Tell me," he seethed through clenched teeth. "If he has you on a pole or beating some loser in a fetish den, I'll break his neck."
About the Author
Lyndell Williams is an award-winning writer and bestselling author. She is a cultural critic with a background in literary criticism specializing in romance. She is an editor, writing coach and mentor. She has been published in peer-reviewed journals and writes for multiple online publications.
Contact Links
Purchase Link
a Rafflecopter giveaway