YA Historical Fantasy
Date Published: 09-21-2021
Dare to defy the Gods?
The Gods demand absolutes, absolute devotion to a prophecy Seanait wishes wasn't real. Ever since her riastrad awoke she has trained for her seventeenth birthday and the beginning of her destiny. With only a few months left, she is ready to return home to Ulster but when Romans invade Caledonia she can't leave the land defenseless. Taking up arms next to her best friend Eion she is ready to defy the Gods and save lives. A chance encounter with the seventh fae prince of Amanthia, Cillian, awakens a dream that could change everything.
Cillian has spent nearly a year running from the trials for the crown of Amanthia. He wants nothing to do with the faelands who see him as a monster because of his Primal magic. He's determined to never return but when Gods meddle in the fates of fae and humans alike everything will not go to plan. In order to survive the war with the Romans and their own destinies, Seanait and Cillian must depend on the one thing pulling them closer, their uncertain hearts.
This is YA historical fantasy series based on the Irish myth of Cu Chulainn.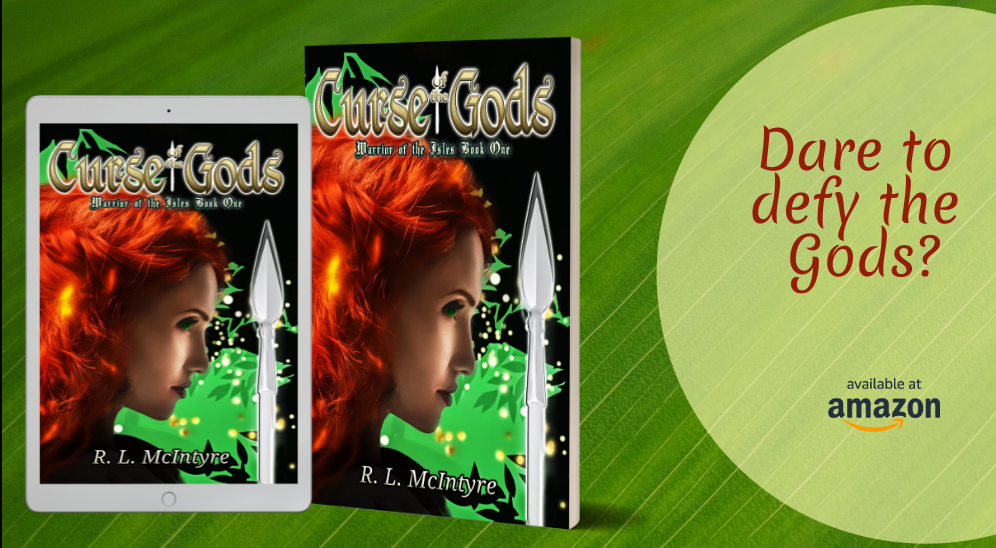 REVIEW
The story really grabs the readers attention from the get-go.

I was surprised at how fresh and how many surprises there were in this story.
R.L. McIntyre does a great job being descriptive and allowing the reader to feel like they are immersed in the world.
The pacing and action were high. What a wonderful job of keeping the reader invested in the series and its characters!
A nice treat for fans of Young Adult Fantasy.
About the Author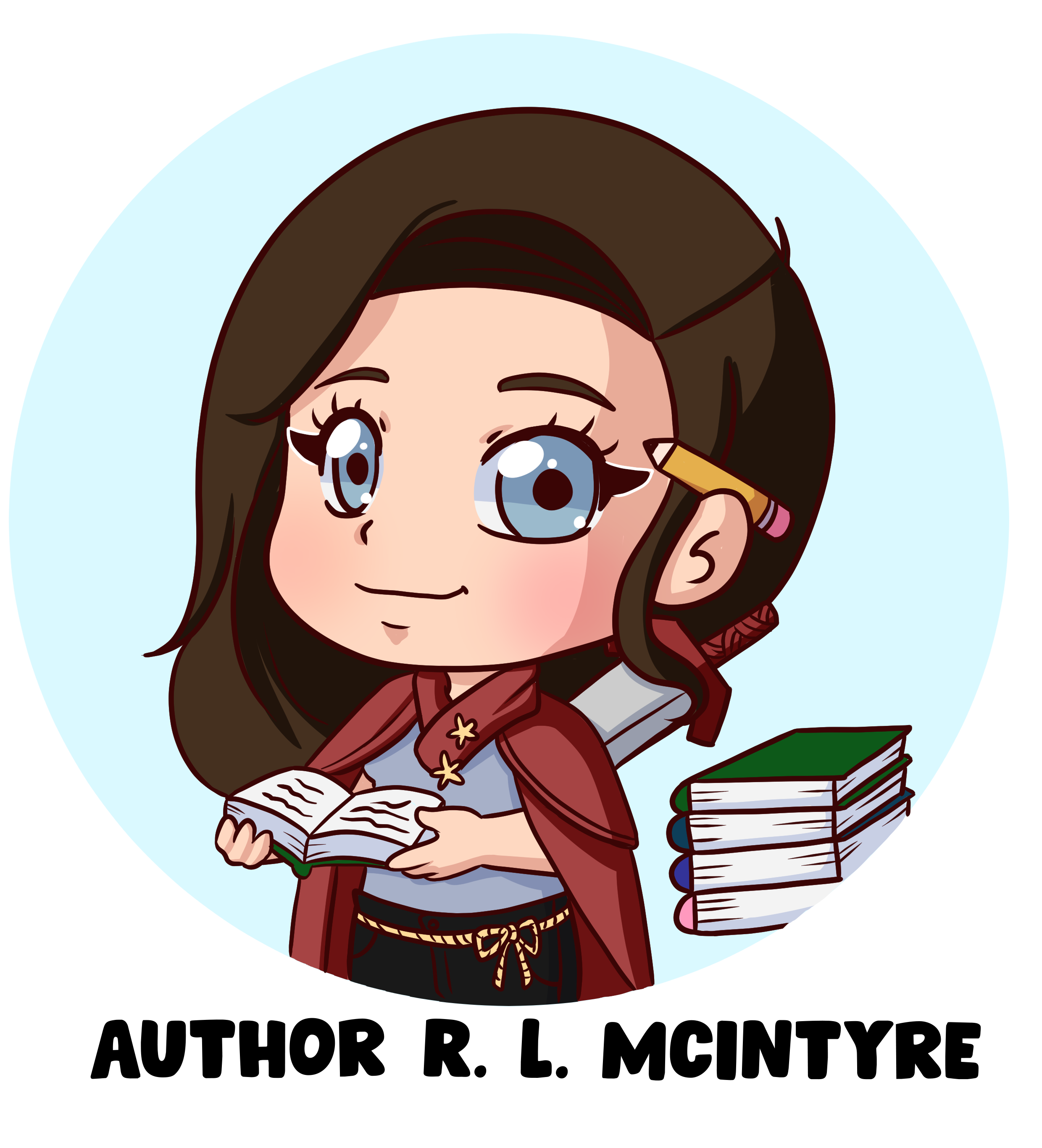 I am a new author who started my self-publishing journey this year in 2021. Curse of the Gods will be my fourth book this year but not my last. I live in the Philadelphia area with a house full of crazy cats you can see on my Instagram or website. I'm a long-time reader and fantasy fan. Anything with strong female protagonists pulls me in.
Contact Links
TikTok: Tiktok @r.l.mcintyre
Purchase Link
a Rafflecopter giveaway