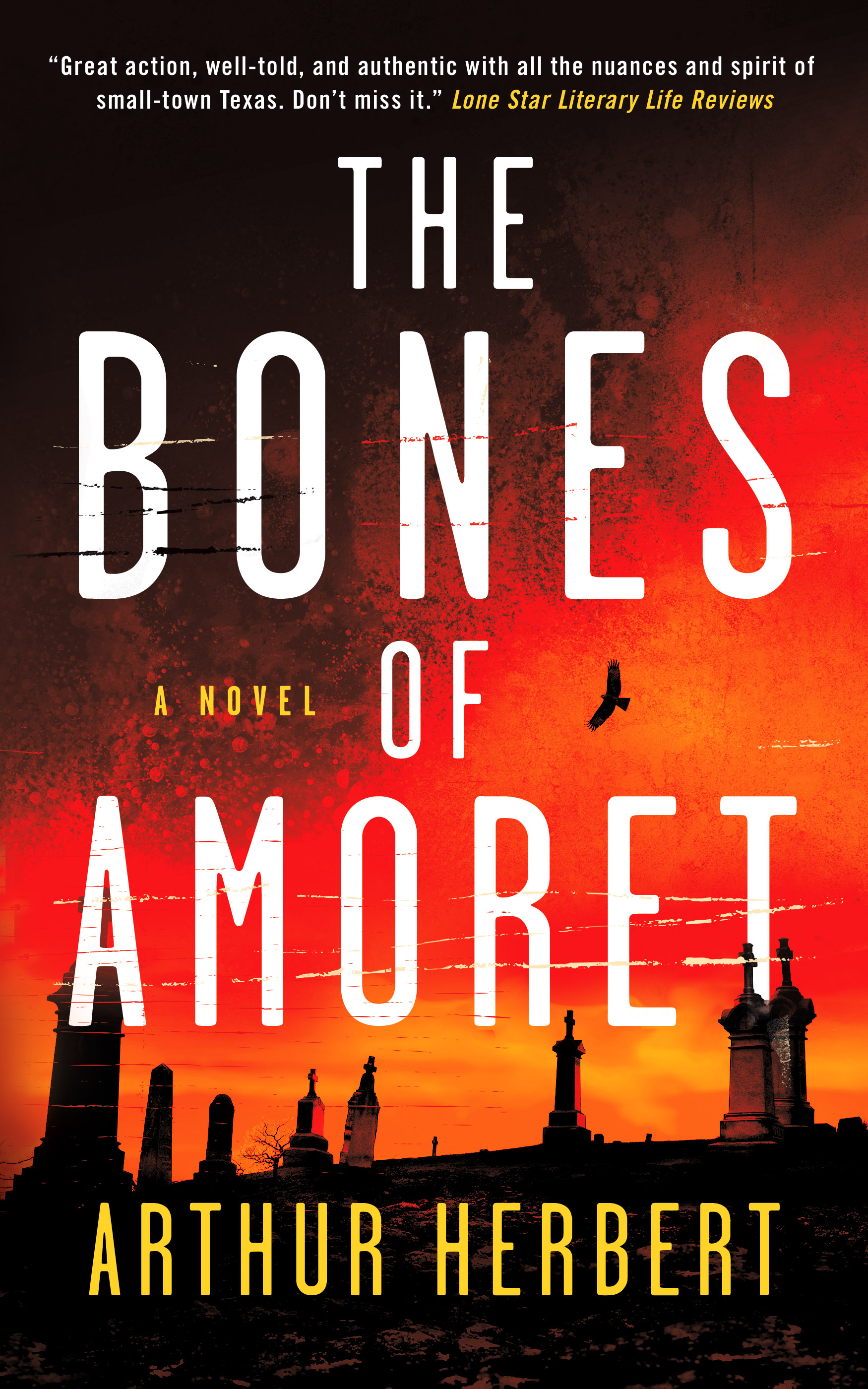 Mystery
Date Published: April 1, 2022
Publisher: Stitched Smile Publications
Narrator: Victor Warren
Run Time: 10 hours, 59 minutes
"Great action, well-told, and authentic with all the nuances and spirit of small town Texas. Don't miss it." -Lone Star Literary Life Reviews
In this enigmatic follow up to his critically acclaimed debut novel The Cuts that Cure, Arthur Herbert returns to the Texas-Mexico border with this chilling mystery set amidst a small town's bloody loss of innocence.
Amoret, Texas, 1982. Life along the border is harsh, but in a world where cultures work together to carve a living from the desert landscape, Blaine Beckett lives a life of isolation. A transplanted Boston intellectual, for twenty years locals have viewed him as a snob, a misanthrope, an outsider. He seems content to stand apart until one night when he vanishes into thin air amid signs of foul play.
Noah Grady, the town doctor, is a charming and popular good ol' boy. He's also a keeper of secrets, both the town's and his own. He watches from afar as the mystery of Blaine's disappearance unravels and rumors fly. Were the incipient cartels responsible? Was it a local with a grudge? Or did Blaine himself orchestrate his own disappearance? Then the unthinkable happens, and Noah begins to realize he's considered a suspect.
Paced like a lit fuse and full of dizzying plot twists, The Bones of Amoret is a riveting whodunit that will keep you guessing all the way to its shocking conclusion.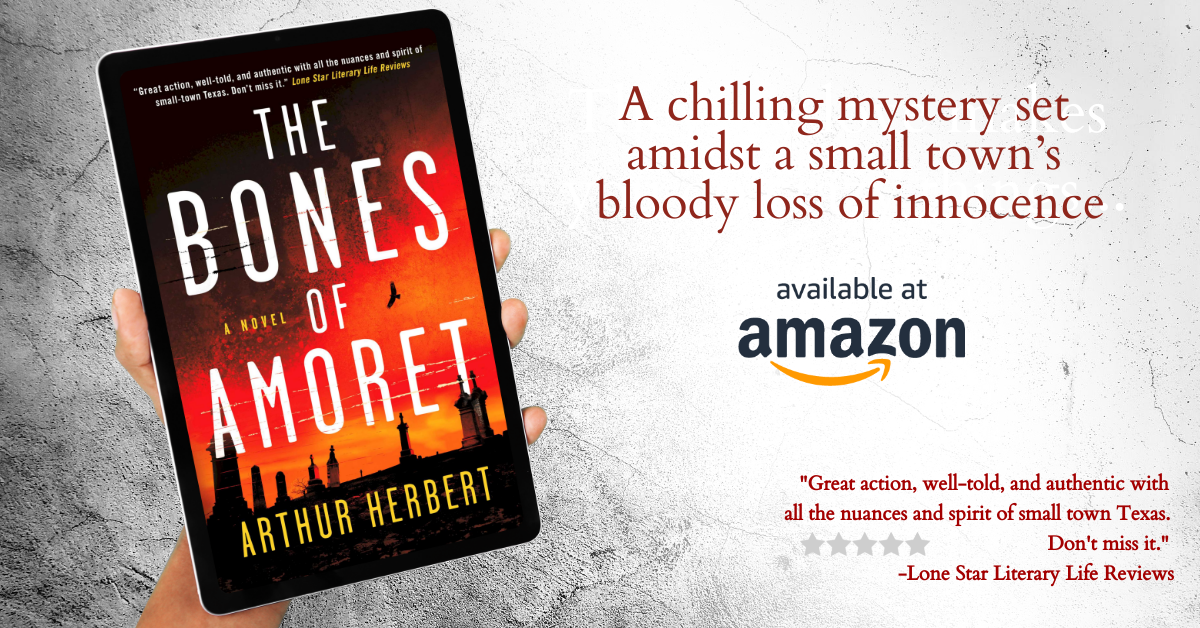 Listening to Your Muse
By Arthur Herbert
Thank you so much for giving me a chance to talk about my second novel, a small town mystery called The Bones of Amoret published by Stitched Smile Publications. I thought I'd take a moment to discuss an experience I had recently in listening to my muse.
With Bones's success, I've been getting advice from my publisher and my writing mentor to turn the book into a series as it seems readers have fallen in love with the town of Amoret and its characters, and just as a practical matter series outnumber stand-alones in sales by an order of magnitude. I'll admit that I've resisted the idea, only because so far my mind has always seemed to function at the level of individual, discrete stories.
Monday night, though, I was watching the new episode of Better Call Saul (phenomenal television, by the way), and something occurred to me. Each season of that show could be viewed as a discrete novel. They're self-contained and satisfying, and taken on their own terms, entertaining enough. But they also serve the purpose of advancing the main character's arc, and, most importantly, whet the appetite for more, propelling the viewer into the next step of the journey. Some thoughts crystallized for me after realizing this, and – well, I sort of gave my imagination permission to start going down some roads I'd previously denied it.
Come Thursday night, I was washing the supper dishes – I love hand-washing dishes, by the way, it doesn't even count as a chore to me – and letting my mind wander. I'm currently 20,000 words into book three, another stand alone, and was noodling over a plot point when suddenly I got a flash for the first two-thirds of an Amoret story that came almost fully formed. I hurried to finish the pots and pans, partly out of excitement and partly out of fear that the idea might crumble in my imagination's grip, like I'd lose it before I could get something on paper. As soon as I dried the last dish, I went to my laptop, opened up a Word document, and free-associated. I stayed up until 11pm just working on this vomit draft, sketching the general outline and a picture of the main character, then got up again at 3:30 in the morning and started the first draft. Here it is now, Sunday afternoon, and I've got about 3,000 words on this new idea.
I never, ever, ever do this as my tenacity might be my defining characteristic. My wife calls this my "dog with a bone mode" (incidentally, she says that dog with a bone "is like nuclear energy. It can be used for good or for evil"). I know many aspiring writers who're the queens and kings of starting jobs without finishing them, who talk optimistically about the half-dozen partial manuscripts they're juggling at any one time yet who never seem to be announcing finished novels. Putting a manuscript down in the middle of its first draft has always felt to me like the easiest path to turning into one of those very same writers. But this idea came on so strong and so well-visualized, i had to listen. It's like Crash Davis said of streaks in Bull Durham, "I told him that a player on a streak has to respect the streak. And you know why? Because they don't happen very often." Normally, my muse whispers to me. This time, she chose to shout in my ear. In my experience, when that happens you better listen.
About the Author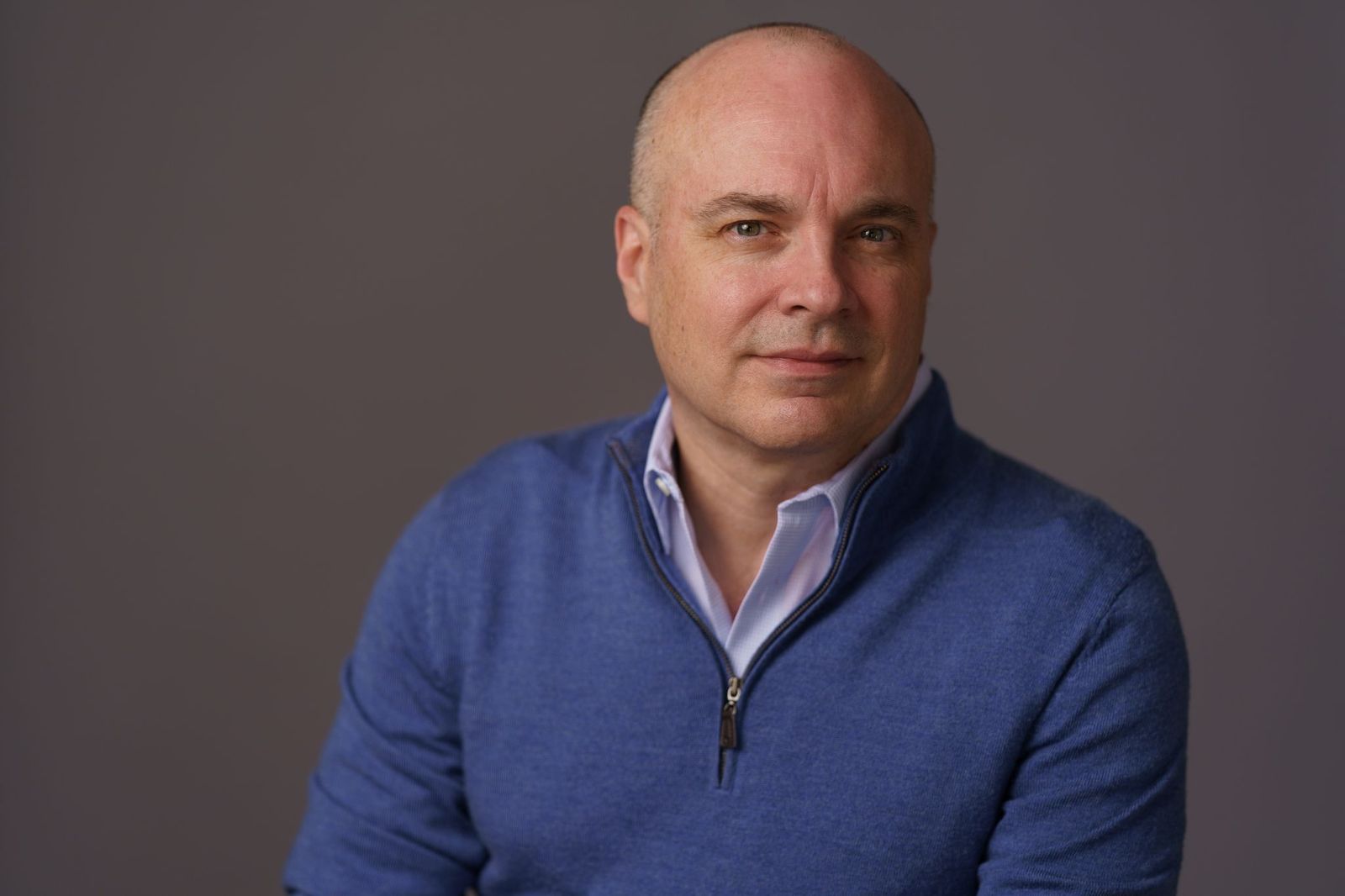 Arthur Herbert was born and raised in small town Texas. He worked on offshore oil rigs, as a bartender, a landscaper at a trailer park, and as a social worker before going to medical school. For the last eighteen years, he's worked as a trauma and burn surgeon, operating on all ages of injured patients. He continues to run a thriving practice in New Orleans where he lives with his wife Amy and their dogs.
Contact Links
Twitter: @herbertwriter
Purchase Link