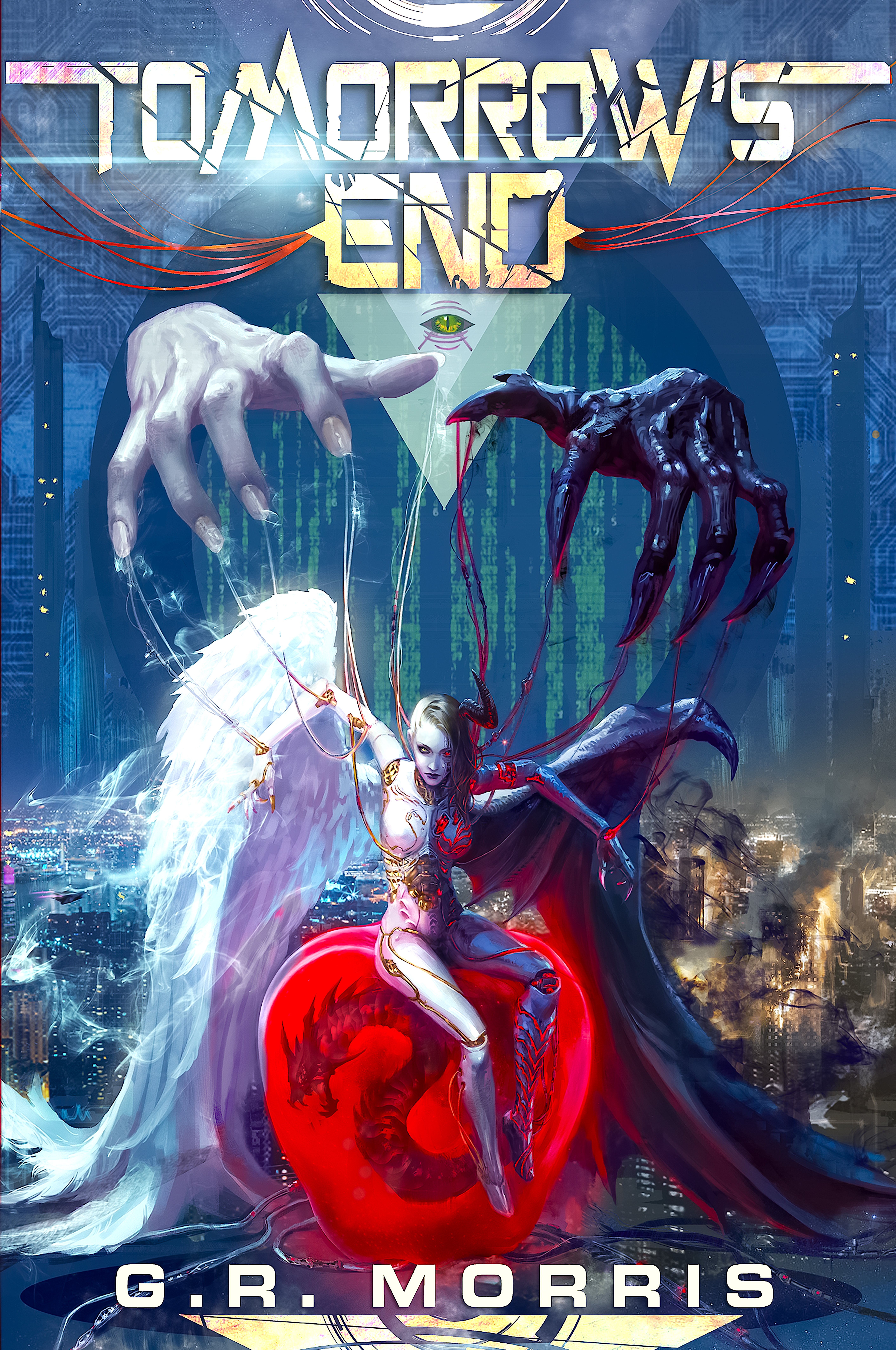 Tomorrows End (book one)
Scifi/Horror
Date Published: March 31, 2022
Publisher: Dark Light Publishing
"It's mind-blowing for sure. I repeat. This book blew my mind. (Cozy With Books) It's the type of book where, were it to be a Youtube video and if I were to do any form of drugs I'd comment, "I'm way too high for this s***."-
10-time award winning author, G.R. Morris writes, "A philosophical fiction that blends The Matrix and Hellraiser, It gives answers to free will and the meaning of life. A coming-of-age story where a teenager becomes a superpowered messiah and attempts to free humanity from the bonds of alien control."
Kevin Knight's been training his whole life to fulfill a galaxy-saving prophecy. But when a grisly tragedy lands him in jail and demonic forces flood his consciousness, the fate of time and space seems doomed. Until a trench coat-wearing alien renegade shatters his understanding of reality. Discovering Earth is merely an alien illusion to manipulate humankind, Kevin struggles to know whom to believe—his strange scaly new friend or the dark voices in his head. But with Hell itself planning to slaughter everyone, he must resist the darkness and master his powers to reprogram the future.
Can Kevin, a possessed Messiah, claim a destiny of his own before humanity goes extinct?
Tomorrows End is the first book in the mind-bending sci-fi horror series, The Path of a Savior. If you like galactic-scale battles, chilling violence, and brain-rattling explorations of the nature of free will, then you'll love G.R. Morris's unforgettable epic.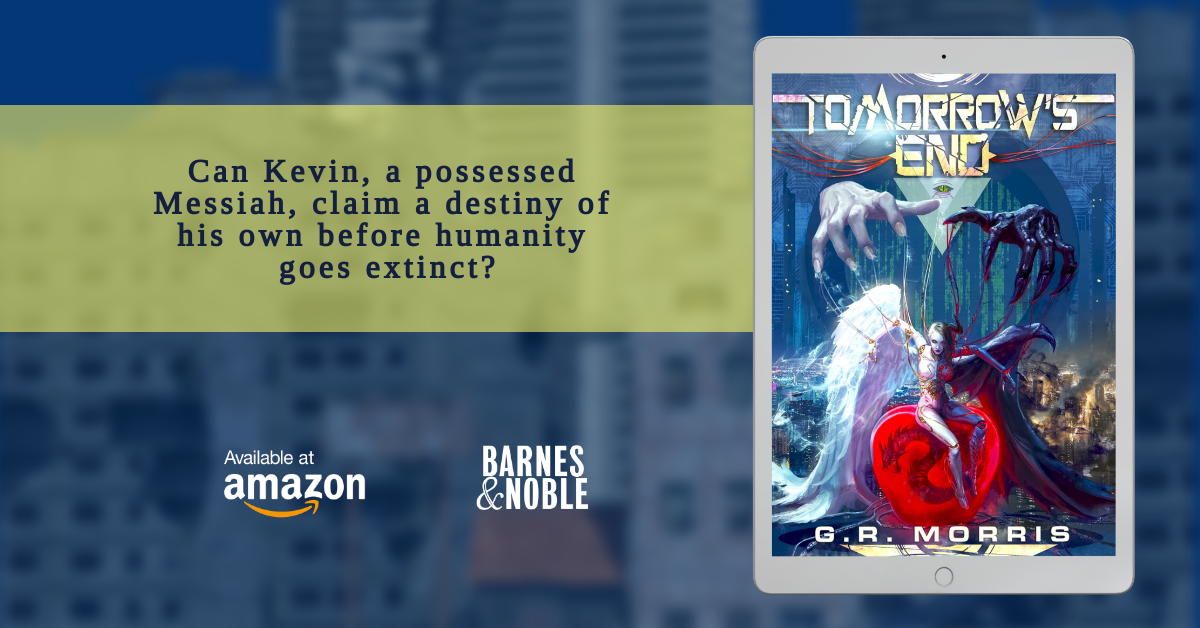 Review
Tomorrow's End is a ferociously dark tale that did a great job of combining two genres seamlessly.
But even the greatest tale of horror in space would be just okay without the requisite amount of skill in prose, narrative and character development to make it all come to life in a plausible, convincing way. Mr. Morris delivers beautifully here too. His characters are believable and lifelike; some honorable, likable and pleasing, others selfish, repulsive and disgusting—just like in life. His descriptions and writing style are similarly excellent and his insights into human nature really make the suspension of disbelief so much easier.
If you're into space horror and love a well-constructed and terrifying story, pick it up!
About the Author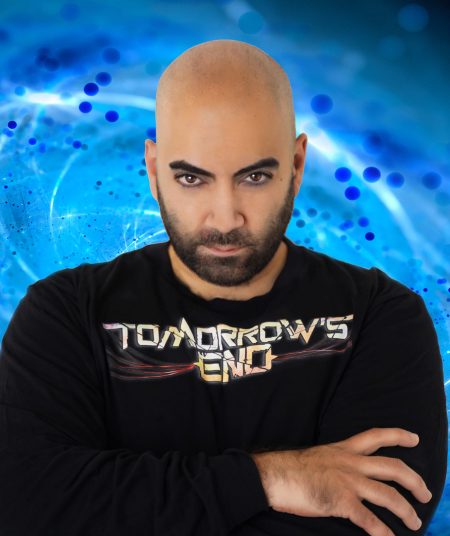 G.R. Morris is a 10 time award-winning author. He has garnered much acclaim for his debut novel, Tomorrows End. He not only won a prestigious Dragonfly book award, but a Feathered quill and received multiple 5 star reviews from many websites. He was a philosopher and a graduate from seminary studies before taking writing courses in college.
Contact Links
Purchase Links
a Rafflecopter giveaway