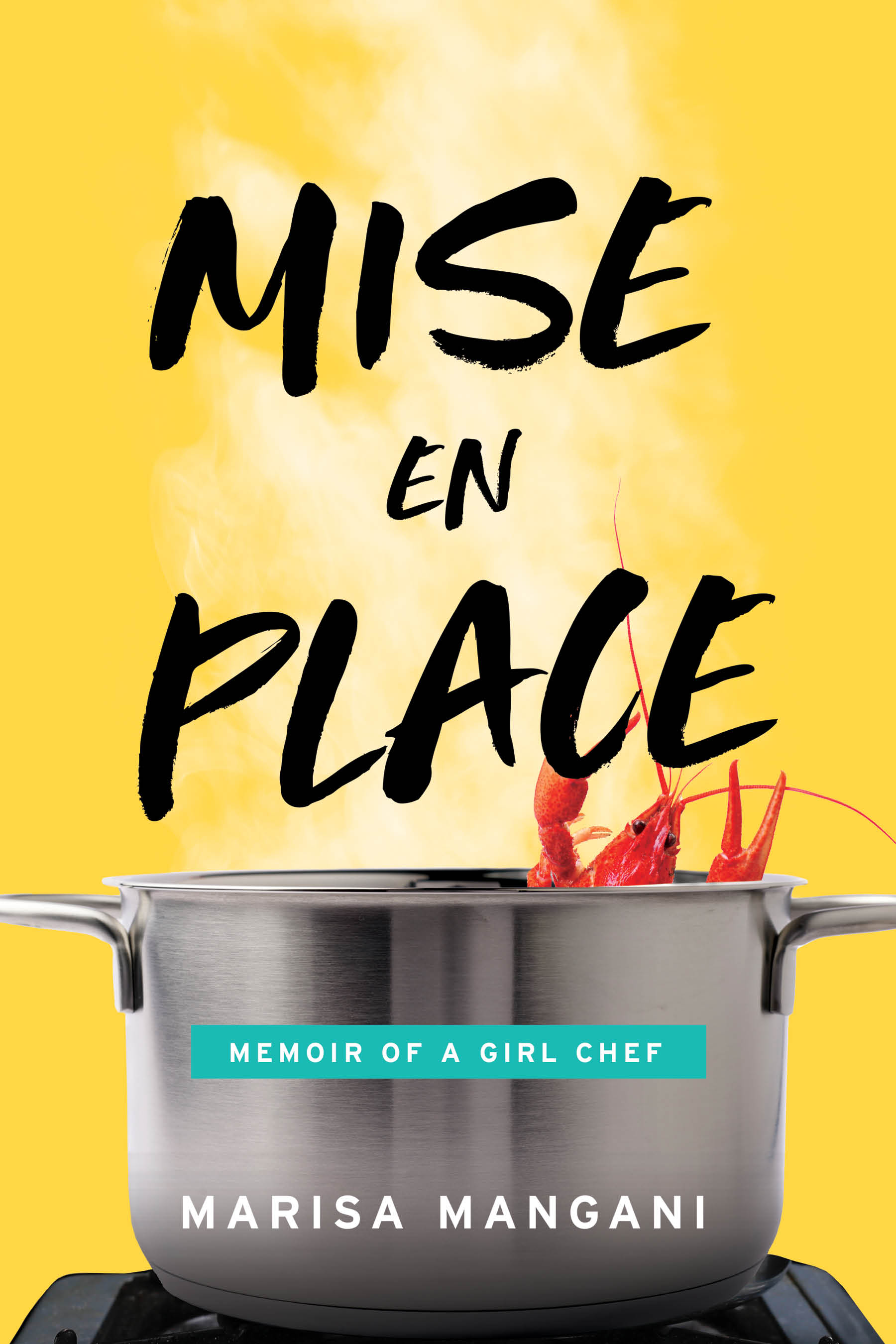 Memoir
Date Published: August 16, 2022
Publisher: River Grove Books
Marisa's comfort zone is deep inside the restaurant kitchen alongside its dysfunctional characters and the abundance of booze and drugs.
But in the nineteen-seventies, girls baked or made salads. The heat and machismo of the hot line was not a place for a girl with a passion for food and the drive to be the best.
From Hawaii, to Portland and New Orleans, she struggles with her own shyness and the limited expectations for the only female in the kitchen. She finally becomes Chef, successfully managing high-volume restaurants at three World's Fairs, but something is missing.
Still searching, as a burnt-out chef, she embarks on another male-dominated career.
Mise en Place —Memoir of a Girl Chef is a story about the determination to succeed in the face of personal handicaps and cultural norms.
"Mangani charts a deep dive through the roots of our modern American food obsession with a highly personal tale of memory, character, flavor, and place." —Ian McNulty, Food Writer, The Times-Picayune/The New Orleans Advocate
Excerpt
I don't know if, all these years later, anyone remembers me at Arnaud's, but I do have some fame to claim, and I'm going to claim this historical tidbit right here in this book: I was the first female line cook at the restaurant, ever—since its beginning in 1918 when there was a fully operating bordello upstairs. Sixty-three years of an all-male crew preceded me, and there I was, one Sunday morning brunch, called upon by Chef Claude after he fired culinary school grad Chris for "finishing" an omelet in the salamander broiler. "Motherfucker-la!" Chef yelled. "Get offa da line! Out of my kitchen-la! Out-la!" Anger and hate sharpened his voice to violence. Waitresses scattered like mice. Chef may as well have been chasing Chris out of the kitchen while wielding a butcher knife.
I heard the commotion over at my station—I was deboning roasted ducks for the dinner shift—when Chris, head down, scurried past me and out the back door.
"Madeesa! Madeesa! I need you on de line! Egg station-la!"
Adrenaline rocketed me over to the line, where I cranked down flames under empty sauté pans, made a quick mental picture of the mise en place in the salad-top refrigerator, and looked for orders on the ticket rail. Only there were no orders; Chef had them all on the front of the counter, where he was expediting, yelling, "Order this" and "Pick up that" with his heavy French accent, and I couldn't recognize a thing that might have eggs in it.
Robert, the Chalmette cook, flipping steaks next to me at the grill, translated for me: "Omelet 'fines herbs,' pick up. The herbs are there, yes. Ordering: smoked salmon on toast—salmon's under da line; ordering: wild mushroom omelet; pickup: smoked salmon on toast."
With jerky moves, I said, "Okay, got it, got it," each time Robert told me how much egg, how many mushrooms, and when to put the food up. Of course, I knew how to make the omelets and that, obviously, was the most important thing.
It was drinks at the Chartroom over on Iberville and Chartres afterward with Robert and Steve and Sous Chef Gary because we were all wound up, especially me. Brunch had topped 350 guests, a very busy day. I basked in my fame. The boys were noticeably impressed, with Gary telling me there'd never been a girl line cook at Arnaud's. But then, on our second round of drinks at our communal chef's table facing the sidewalk, Robert said, "That was great how you pulled that off, but you know, Marisa, a guy will always be a better line cook than a girl."
"N-no way! Why? T-timing and skill is t-timing and skill; how can sex matter? W-what does a dick have to do with cooking? Sh-shorter pee breaks?" I was so outraged that my stutter returned in full force. I looked at Steve and he laughed at my joke. But admittedly, I was insulted. I had a long way to go in this town.
About the Author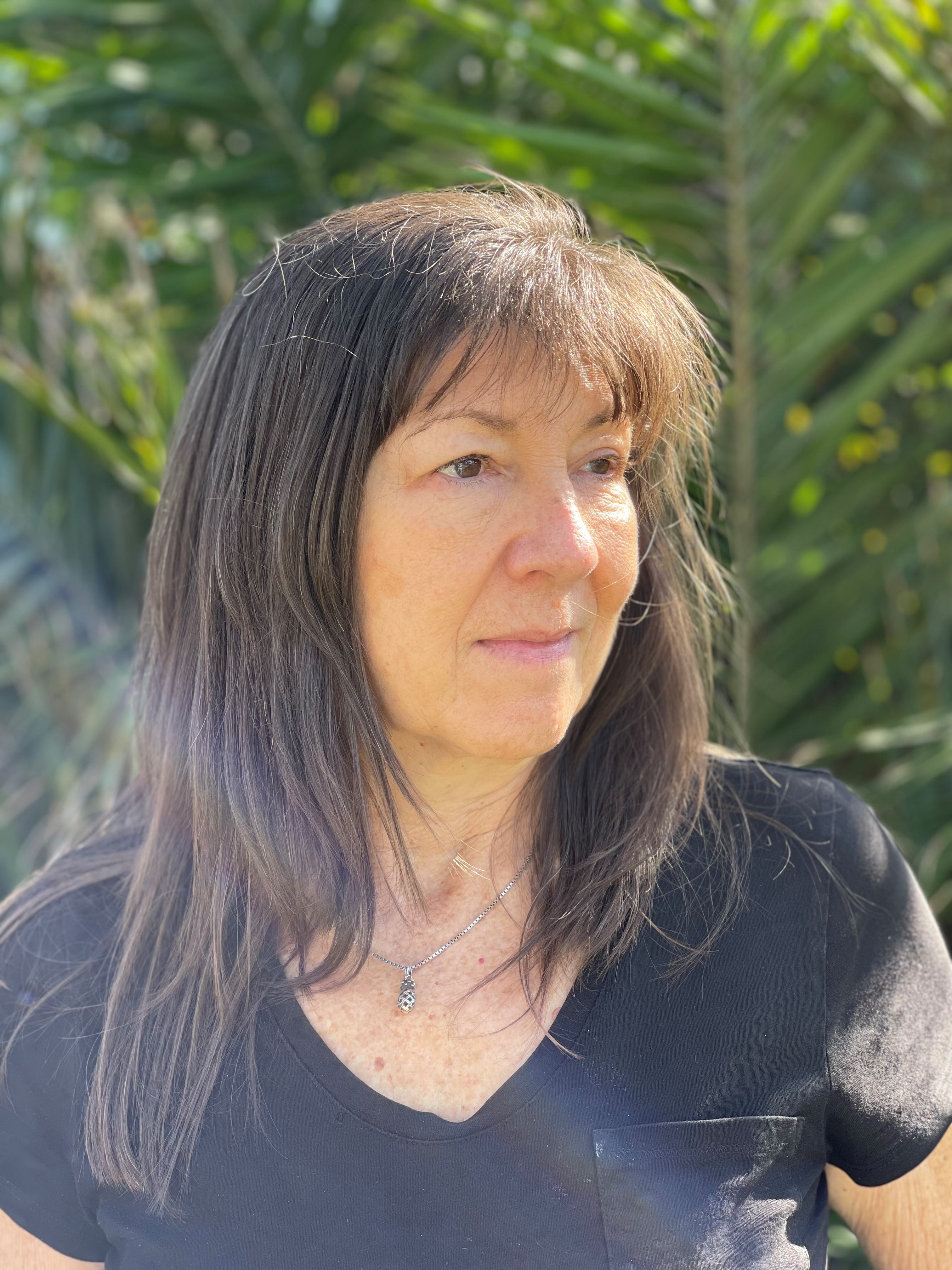 MARISA MANGANI was born and raised in Hawaii and cooked her way to Portland, New Orleans Vancouver and Australia. She now resides in Florida where she runs her own commercial kitchen design company, Mise en Place Design. She is one of the eight featured chefs in Thrillist's "Why 8 Top Chefs Quit the Kitchen."
Contact Links
a Rafflecopter giveaway