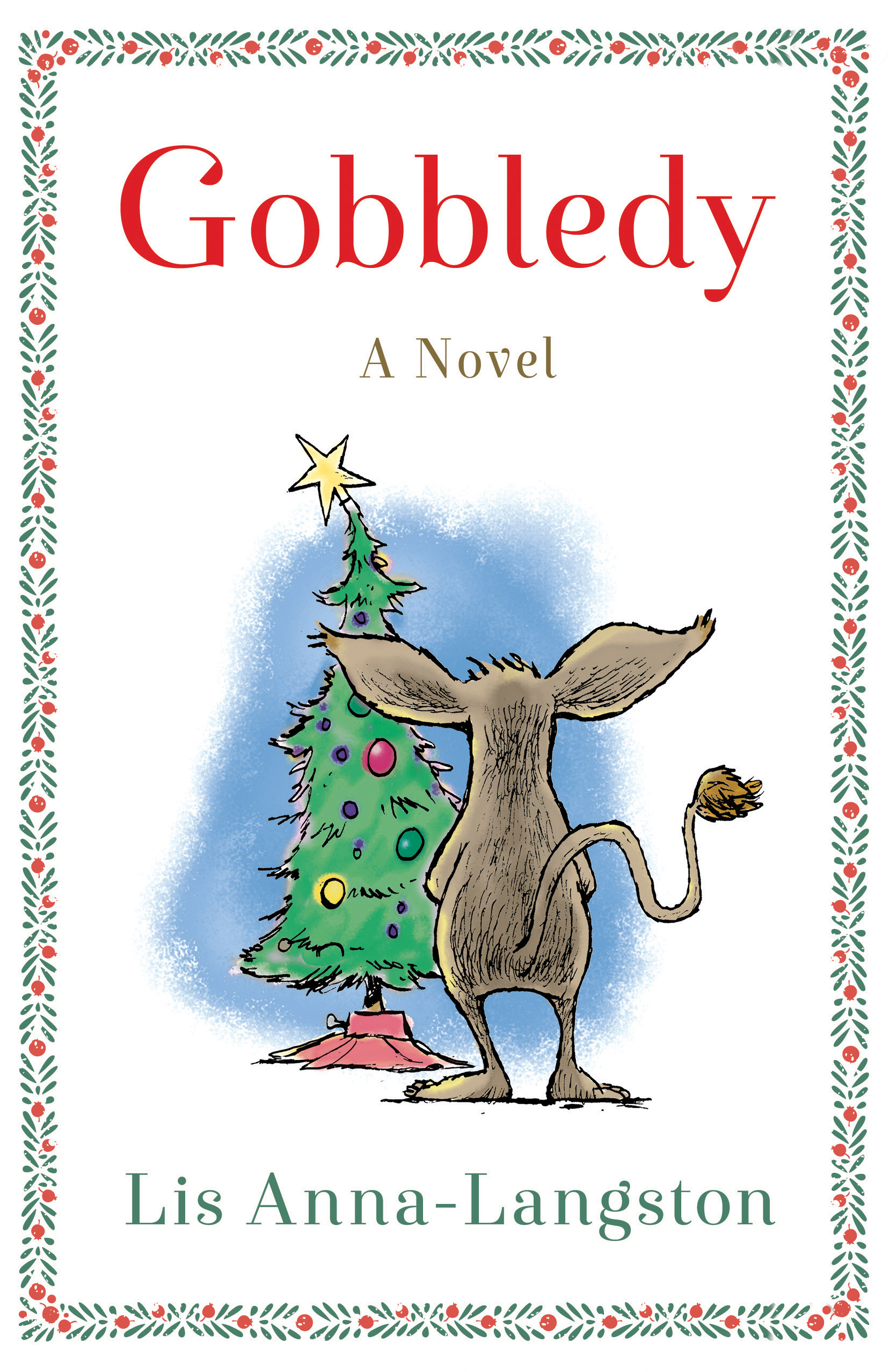 Juvenile Fiction / Holiday
Date Published: 10/20/2020
Publisher: SparkPress
Ever since Dexter and Dougal's mom passed away, life has been different—but things take a whole new turn when a shooting star turns out to be a creature from outer space!
Gobbledy is a fun-filled holiday story that adds up to two brothers, three friends, unlimited jars of peanut butter, a ketchup factory, and one little alien far, far from home.
2021 Independent Press Awards Winner in Holiday
2021 IBPA Benjamin Franklin Awards Silver Medal Winner
2021 Book Excellence Awards Finalist in Holiday
2020 New York City Big Book Awards Winner in Holiday
2020 Wishing Shelf Book Awards Gold Medal Winner
2021 15th Annual National Indie Excellence® Awards Finalist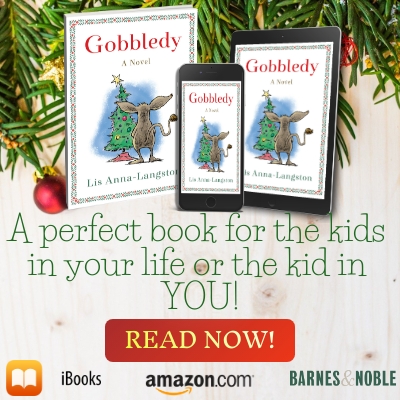 "Hugely entertaining as well as emotionally moving."
―Kirkus Reviews
"This charming alien-in-the-attic story boasts engaging characters, witty storytelling, and a furry little beast that will eat anything, all wrapped up in a warm holiday package."
―Booklife
"A delightfully entertaining novel by an author with a genuine flair for originality and the kind of narrative storytelling style that will fully engage the imaginative attention of appreciative young readers ages 8-11, Gobbledy by Lis Anna-Langston . . . will prove to be an immediate and enduringly popular addition to elementary school, middle school, and community library collections."
―Midwest Book Review
"In Gobbledy, Lis Anna-Langston offers her readers a sparkling novel of discovery, adventure, and the abiding consolation of friendship . . . Eleven-year-old protagonist Dexter's progress from bumbling troublemaker to triumphant (but still bumbling) hero is sweet, utterly convincing, and thoroughly engaging. This novel's generous heart won me over from the get-go."
―John Gregory Brown, acclaimed author of A Thousand Miles from Nowhere

Guest Post
My family didn't celebrate Christmas. My grandmother never even put up a Christmas tree. My grandfather descended from Cherokee Indians who refused to go on the trail of tears and instead fled into the Appalachians then settled in middle Tennessee. He died when I was two years old a deeply mythic figure to me and everyone else in the family. My grandmother simply closed his bedroom door like he'd gone out for cigarettes and never moved a single possession. I have no family photos of us at Christmas. No funny stories or fun Christmas times. In fact nothing really changed as the holidays approached, except for food.
Cartons of eggnog appeared in the refrigerator. Summer foods of egg salad, cold fried chicken were swapped for hot chocolate and boiled custard. A disgusting name, but secretly I could be talked into a glass or two by my uncle. He drank three eggnog and three boiled custard a week during the holiday season. Every Christmas my grandmother made Ambrosia in a huge sterling silver goblet bowl. It weighed about fifteen pounds and was the best thing in the world. The first time I had a bowl, asked,
"What is this?"
"Ambrosia."
"What's that?"
"Food of the gods," she said, matter of fact.
When you're five years olf with a big imagination there is literally nothing more exotic to a little girl in West Tennessee than food of the gods. I ate another bowl. Then another. If I ever met the gods, I wanted to have something to talk about.
Like if I saw Zeus standing in line at the cafeteria, I'd say, "Man oh man, those sweetened coconut flakes sure are tasty."
He'd lean over and whisper. "Yeah, once you're grandmother works her magic they sure are."
Ambrosia. Eggnog. Baked ham. The changing landscape of a season. A way to navigate the map of holiday cheer.
My grandmother made sweet potato pies, mashed potatoes. Everything was washed down with a tall glass of eggnog. Presents were put out on Christmas Eve and I never saw a single adult in my family exchange a gift so they were usually all for me, hastily wrapped with the from marked in as Santa.
Ambrosia signaled the end of the year. I'd beg for it year round but my grandmother clucked her tongue and said, "That's for the holidays."
I closed my eyes and willed them to arrive faster.
Since I didn't grow up celebrating holidays I had to find my own way to tinsel and cheer. A winding yellow brick road of a journey it involved finding an abandoned dog, having my daughter and marrying the love of my life. My husband thinks it's funny how I relate everything to food but don't especially like to eat. I love the smells, the preparation, the cooking and baking but not really the eating. Gourmet cooking is my hobby and I love photographing food way more than eating it. So I think Gobbledy landed in exactly the right place. In my house I mark days off the calendar with dishes prepared seasonally. A marriage of food, photography, literature and a dash of make believe. Join me on an adventure of discovery and friendship and snacks that are out of this world.
About the Author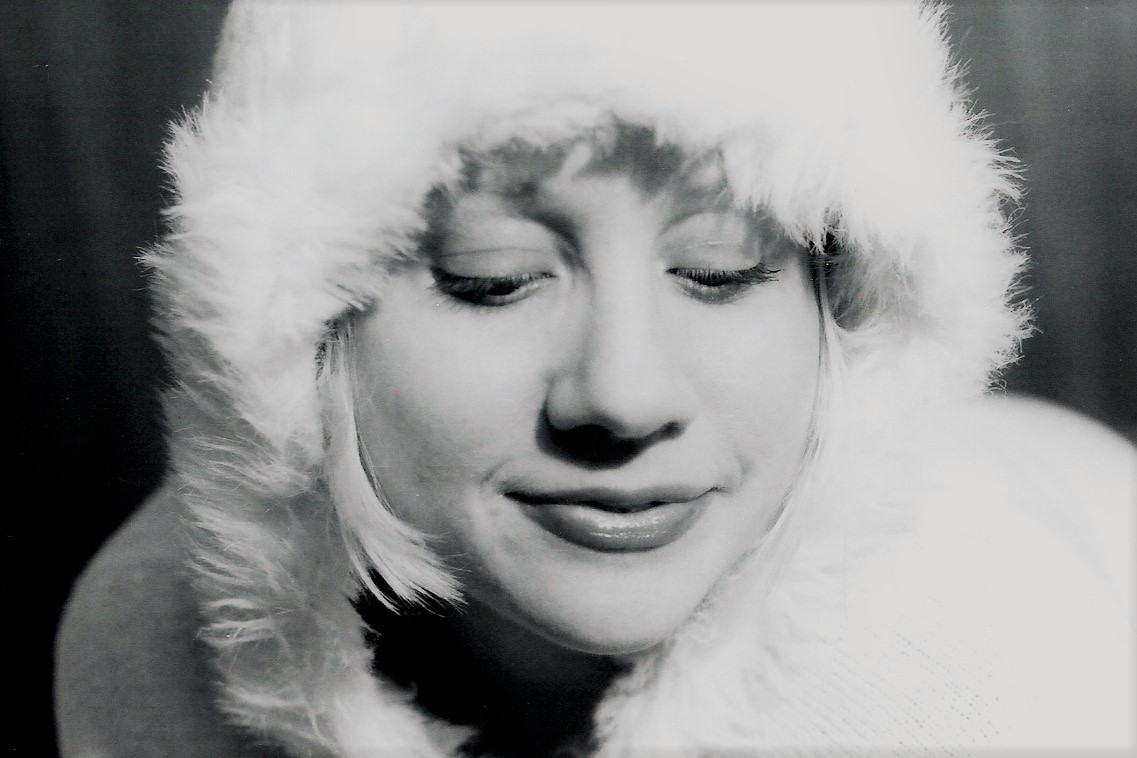 Lis Anna-Langston was raised along the winding current of the Mississippi River on a steady diet of dog-eared books. She attended a Creative and Performing Arts School from middle school until graduation and went on to study Literature at Webster University. Her two novels, Gobbledy and Tupelo Honey have won the Parents' Choice Gold, Moonbeam Book Award, Independent Press Award, Benjamin Franklin Book Award and NYC Big Book Awards. Twice nominated for the Pushcart award and Finalist in the Brighthorse Book Prize, William Faulkner Fiction Contest and Thomas Wolfe Fiction Award, her work has been published in The Literary Review, Emerson Review, The Merrimack Review, Emrys Journal, The MacGuffin, Sand Hill Review and dozens of other literary journals. She draws badly, sings loudly, loves ketchup, starry skies & stories with happy aliens.
Contact Links
Purchase Links
a Rafflecopter giveaway