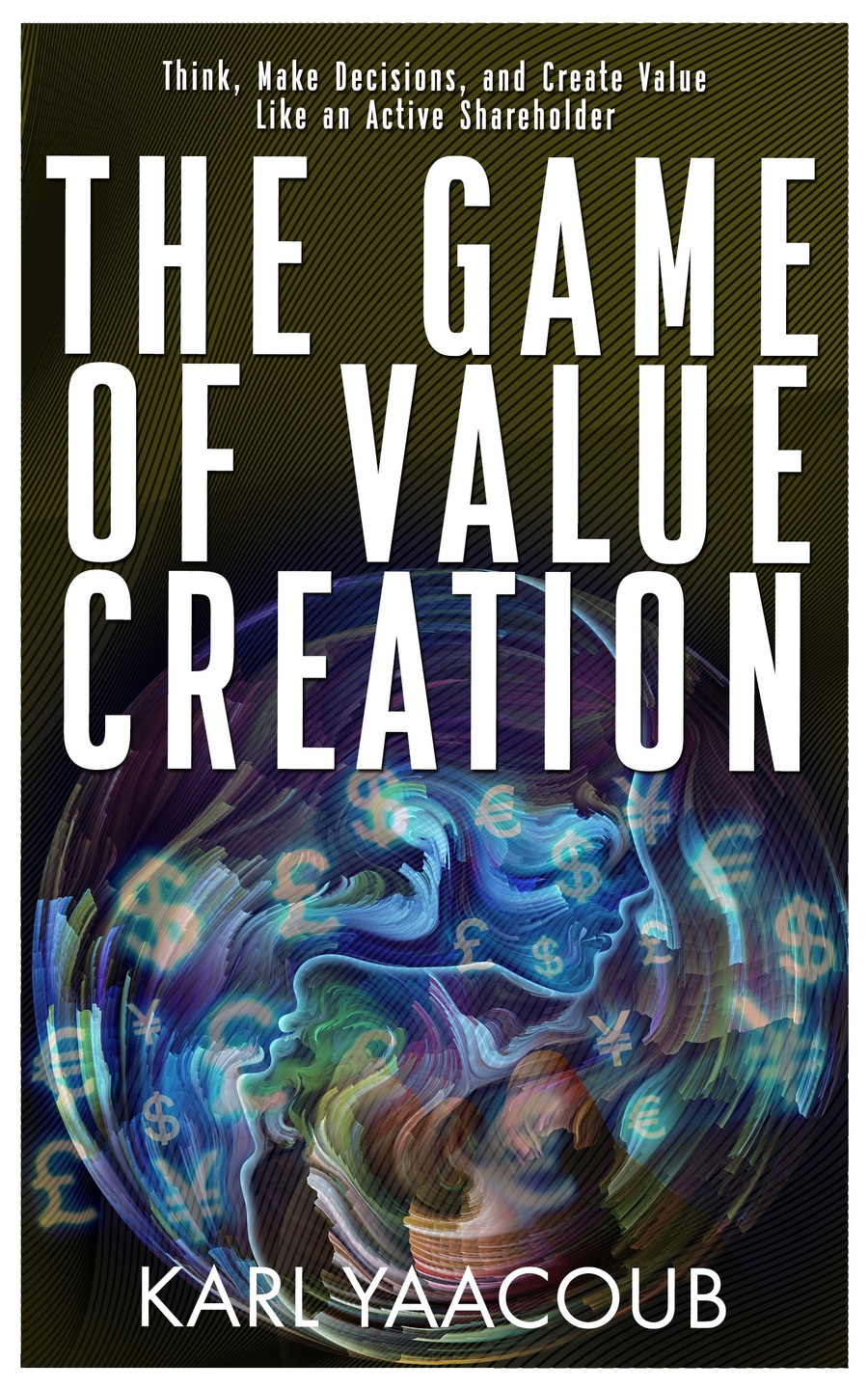 Nonfiction / Business
Date Published: September 27, 2022
Publisher: Mindstir Media
The Game of Value Creation takes you inside the world of active investors, who acquire companies that offer substantial opportunities for value creation and turn them into success stories using a proven, calculated, and tactical approach, so that you too can benefit from the strategies that work for the big fish in your own business.
Karl Yaacoub, a former investment banker and private equity investor, reveals how to view a business as a series of interconnected parts while applying the same principles as world-leading institutions to help your organization achieve success.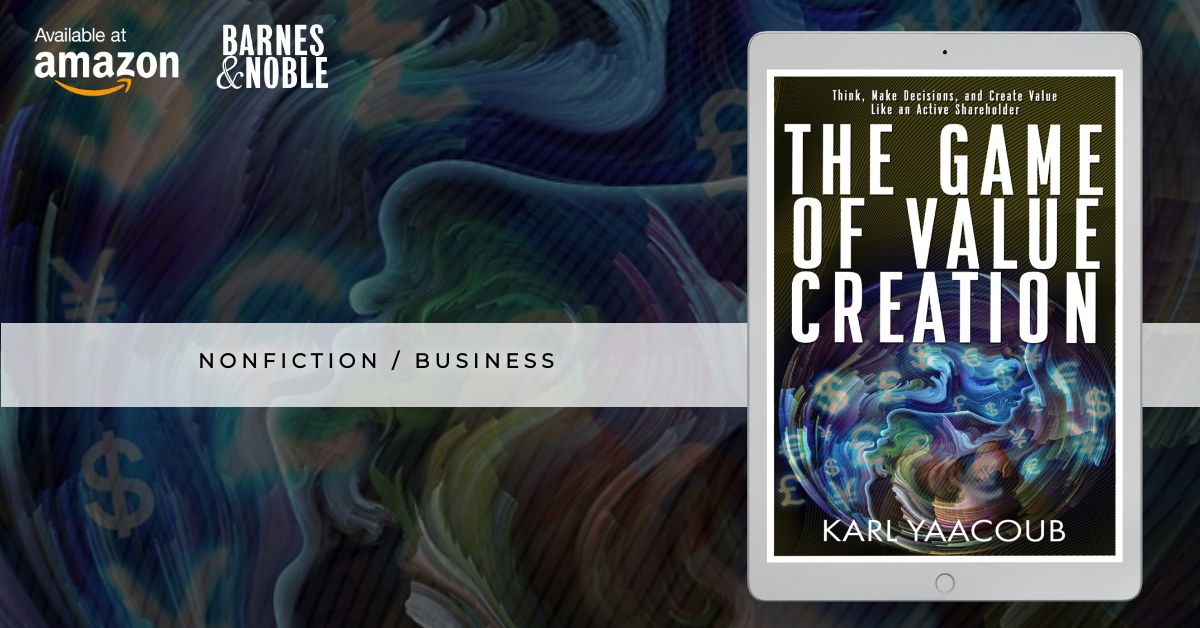 Review
Karl Yaacoub's great skill is breaking down a subject that is not easy to understand in a way that most will be able to understand. He breaks down the corporate value creation process in a manner that is transparent, testable, and universal.
Very informative. With many lessons and real life scenarios. Great read.
About the Author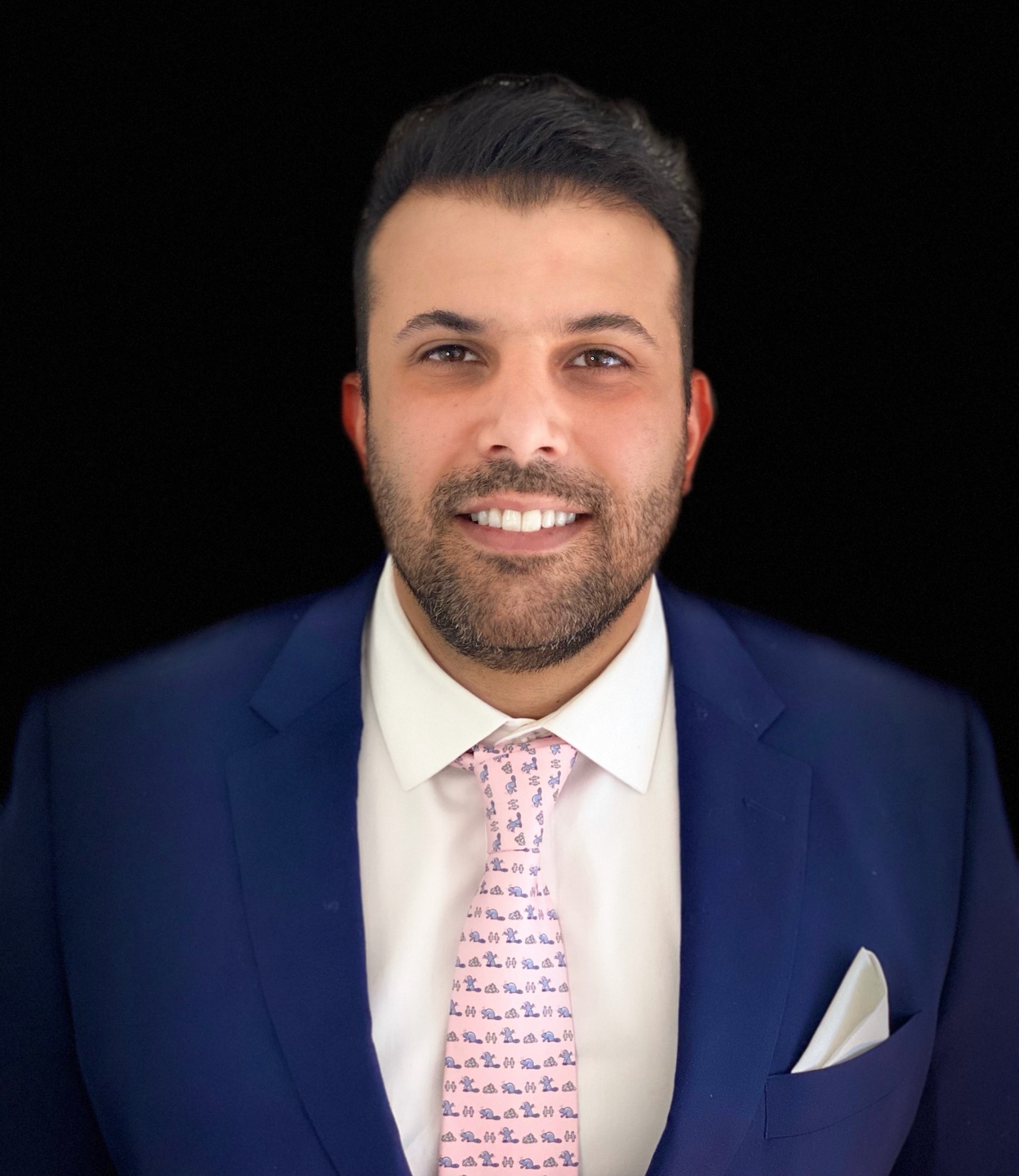 Karl Yaacoub has over 11 years of experience in investment banking and private equity. He started his career with Standard Chartered Bank, a British multinational financial institution listed on the London and Hong Kong Stock Exchanges, where he completed assignments and deals in Asia, Europe and the Middle East.
He then joined a newly formed investment company with a capital of USD 680 million that had just listed on the Dubai Financial Market (DFM), where he played an active role in sourcing and assessing investments in the Gulf Cooperation Council (GCC), Europe and Southeast Asia and executing deals totaling USD 500 million.
Karl has executed deals in a variety of industries, including but not limited to commercial real estate, oil and gas, chemicals, technology, healthcare and education.
He has worked closely with a range of professionals who work for the world's top investment banks, private equity firms, sovereign wealth funds, management consulting firms, family offices and legal firms. He enjoys a truly international network of colleagues, investors and friends around the world.
Karl is a Chartered Financial Analyst (CFA®) Charterholder and holds a Bachelor of Engineering in Electrical and Computer Engineering.
He is a Chicago Bulls fan and enjoys live music entertainment and unusual gastronomic experiences. He and his family reside in Chicago, Illinois. He is reachable via email at karl.yaacoub@gmail.com.
Contact Links
Purchase Links