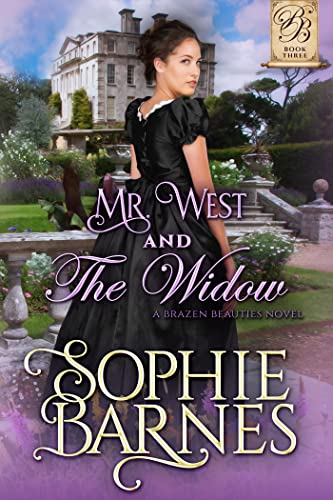 The Brazen Beauties Book 3
Historical Romance, Regency Romance
Date Published: March 21st, 2023
He's a powerful landowner…
She's an irresistible wallflower…
For nearly a year, Victoria Leighton has shut out the world. Her sole focus has been on paying off the debt she inherited from her husband and securing a comfortable income. Unaccustomed to independence, to stepping out into Society and getting noticed, she ignores the cravings of her heart. Until a stranger arrives on her doorstep and presents her with a daring invitation.
Colin West hates complications. But when he seeks shelter from a storm and meets a reclusive widow, instinct compels him to save her from her self-imposed prison. Soon, he's hosting a house party and doing his best not to fall for the quick-witted lady. To do so would be disastrous. For if the scars he received in war have taught him anything, it is that he is incapable of instilling desire in any woman, never mind love…
The Brazen Beauties Series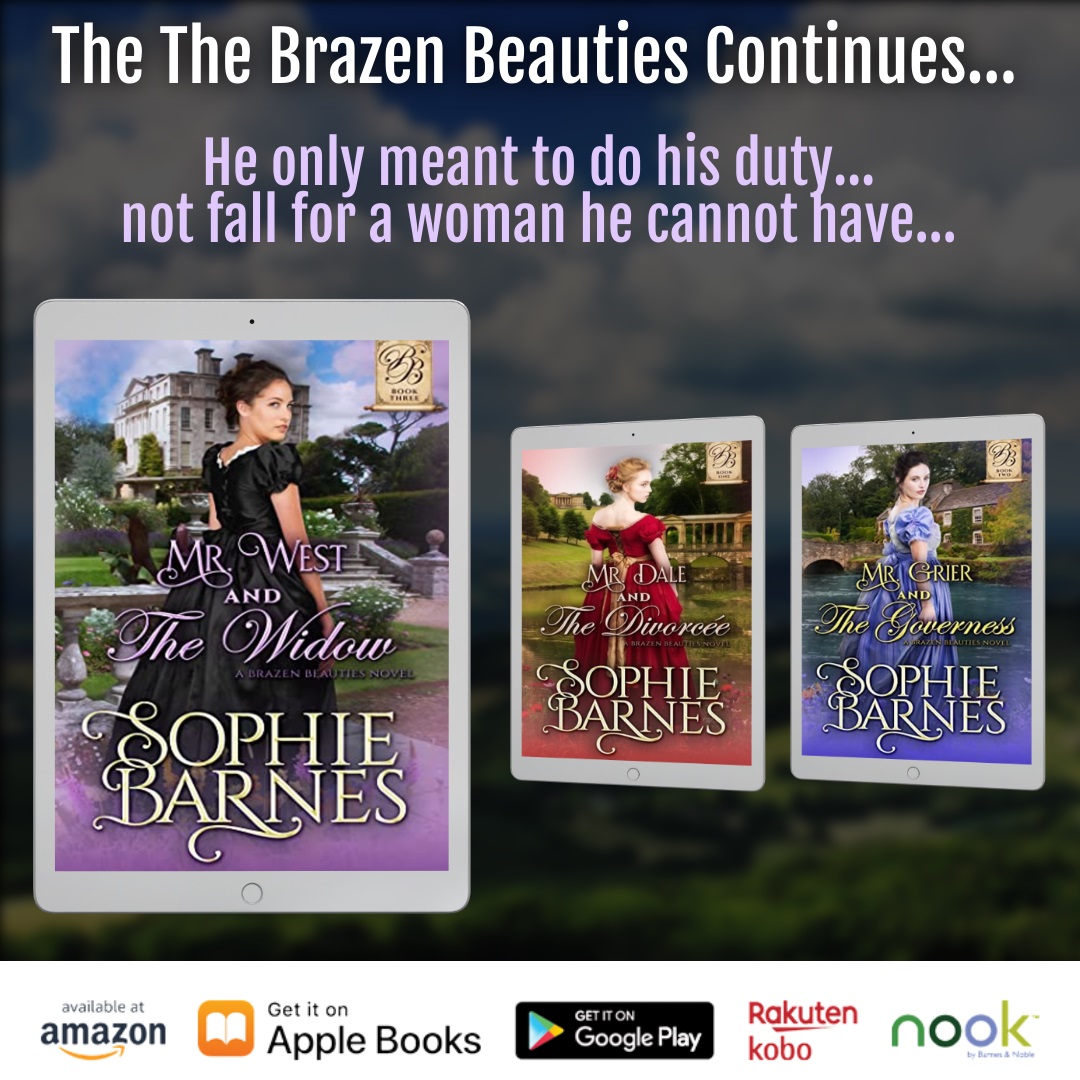 Mr. Dale and The Divorcée, Book One
Mr. Grier and the Governess, Book Two
Mr. West and The Widow , Book Three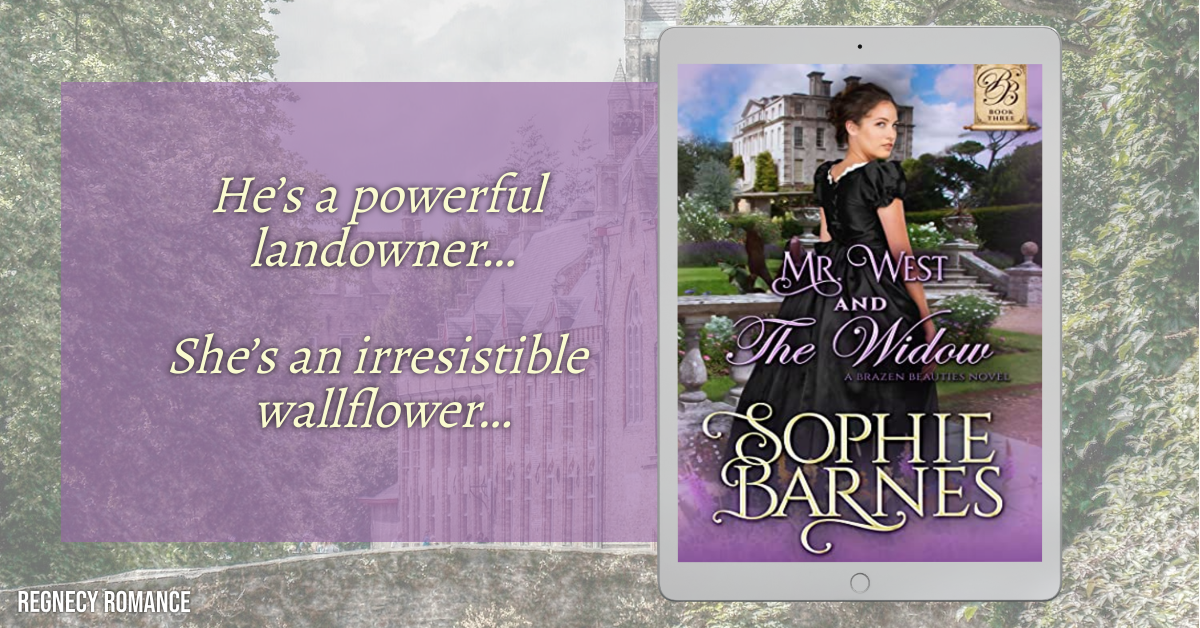 Review
This was a great read that kept my interest.
Well written, full of romance, love, family issues and suspense.
While reading this book, you need to curl up in a comfy chair and read till you are done.
Great storyline and plot. All characters are well defined.
Loved the book.
About the Author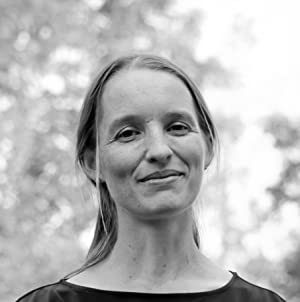 USA Today Bestselling Author, Sophie Barnes, has spent her youth traveling with her parents to wonderful places all around the world. She's lived in five different countries, on three different continents, and speaks Danish, English, French, Spanish and Romanian with varying degrees of fluency.
She has studied design in Paris and New York and has a bachelor's degree from Parson's School of design, but most impressive of all - she's been married to the same man three times, in three different countries and in three different dresses.
While living in Africa, Sophie turned to her lifelong passion - writing.
When she's not busy, dreaming up her next romance novel, Sophie enjoys spending time with her family. She currently lives on the East Coast.
Contact Links
Purchase Links