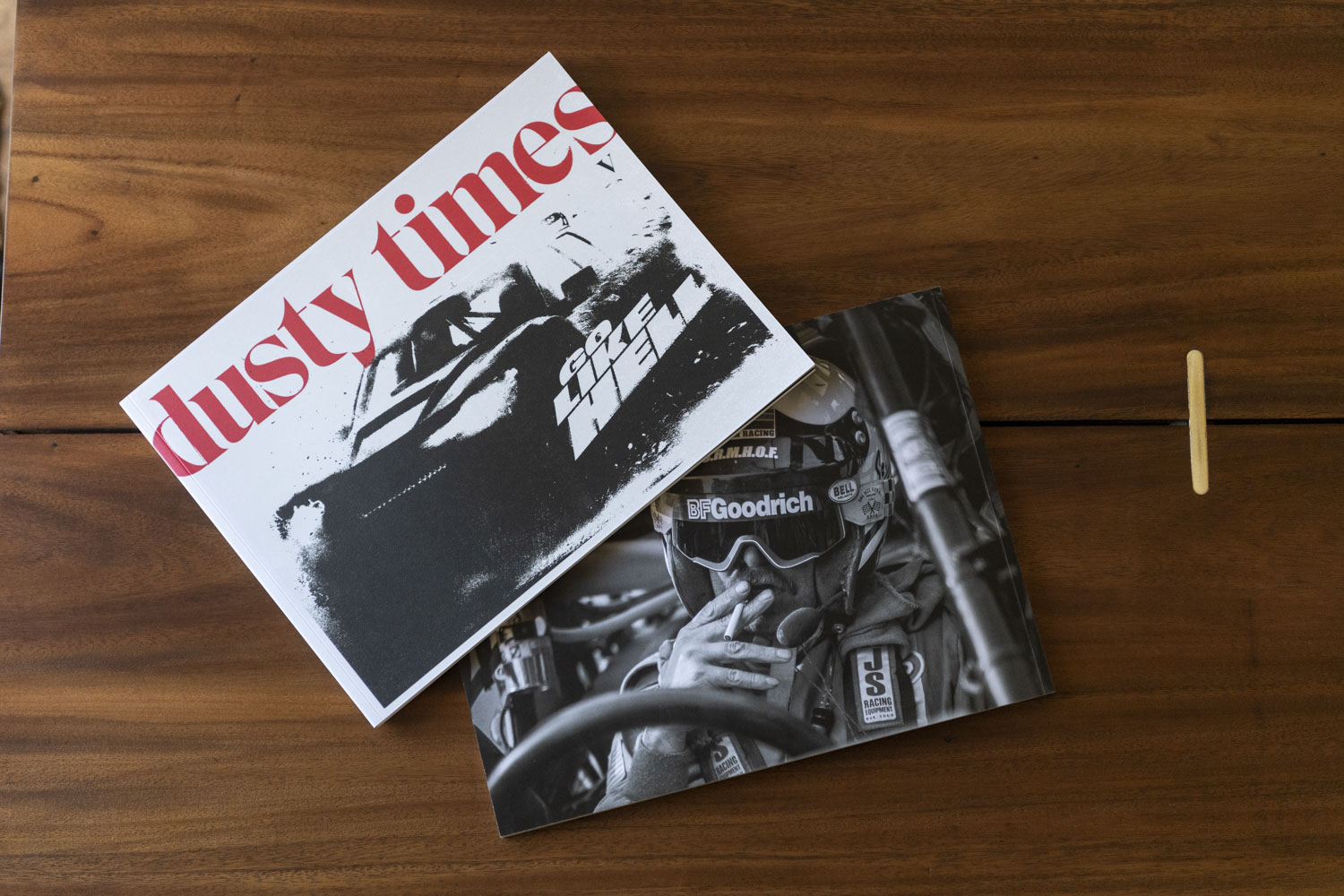 A beautifully crafted print book you'll want to display prominently. In this fifth edition of Dusty Times we celebrate the passion of competition and those that compete with some words of encouragement usually reserved only for moments when maximum throttle is necessary... GO LIKE HELL !
Dusty Times Issue 05 is a 9x12 inch, 112 page, soft cover book. Printed on heavy paper with full color photography, in depth stories on unique vehicles, races, and drivers it makes a great addition any enthusiasts collection.
CONTENT HIGHLIGHTS
● Stopping Speed - Motorsport photographer pictorial
● Charming Survivor - A vehicle for reflection
● Unearthing A Scroll Through History - Offroad racing artifact
● Everyman For Himself - A storied racer's ascent
● Challengers Reunited - Mickey Thompson machinery
Q&A
What is the PRIMARY benefit, above all others, that your potential reader will gain from reading this book?
Enjoying the off-road lifestyle can be as much an emotional experience as a physical exploration. Dusty Times aims to inspire even the most seasoned off-road enthusiast with masterful writing and spectacular imagery packaged in a exquisite print book you'll want to display and revisit frequently.
If you had to compare this book to any other book out there, which book would it be?
At a time when most print publications in the automotive enthusiast space have been either eliminated or diminished in quality, Dusty Times is uniquely positioned to satisfy the decerning print enthusiast with premium content and sublime design.
Who is your target audience?
Automotive, adventure travel and motorsports enthusiasts with a focus on the places where tires touch dirt.
Learn more about the series at https://dustytimes.com/
Dusty Times, Issue 05 – Go Like Hell is available HERE and HERE for a retail price of $35