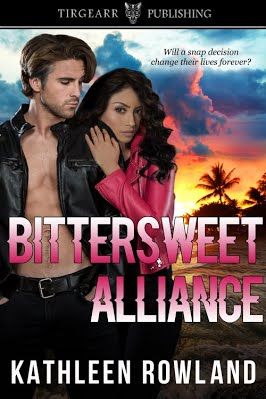 Donahue Cousins Series, Book 3
Publisher: Tirgearr Publishing
Date Published: 06/26/2019
Will a snap decision change their lives forever?
Bizarre kidnappings stun the Big Island of Hawaii, pulling Danker Donahue back into the game and forcing him to partner with Jolene Kualoha, the woman who left him seven years ago when his DNA showed up in paternity lawsuit. The prejudice-motivated hate crimes are the wildest anyone has ever seen. Victims are being poisoned then released once the ransoms are paid, many losing their lives.
In the shadow of Jolene's success as a helicopter pilot, a troubled woman develops a fixation on Jolene and imitates her appearance. Matters turn dark when the copycat is shot dead. Was Jolene the target? Threats mount when she barely survives an accident after her brake cables are severed.
When these crimes threaten her sanity, Jolene is forced to trust the one person she thought she'd lost forever, Danker. Instantly, sparks fly between them, and as much as she wants to rekindle their relationship, she must protect her heart.
An old enemy, Seamus McGinn, breaks out of a maximum-security prison and invites Danker to a meet-up. Surprisingly, the kidnapper joins forces with McGinn along with his sick fans. McGinn trumpets his 'murders by ice pick', and it's up to Danker to stop him. The whole island is on edge with a live feed from the maniac's website.
In a stolen moment, Jolene shows him hope, and he makes a snap decision that will change their lives forever. Will he make it back to show her?
Review
Real and Vivid. I liked the way that Kathleen Rowland wove her tale.
Characterization was huge in this novel. The characters were all very well developed and had their own motivations and faults. It made them seem more real to me as the reader.
I also really liked the flow of this novel. It felt very smooth.
A Suspense novel that really delivers the mystery and surprises.
About the Author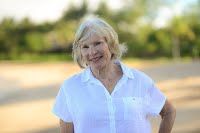 Book Buyers Best finalist Kathleen Rowland is devoted to giving her readers fast-paced, high-stakes suspense with an erotic love story sure to melt their hearts. Her latest release is Bittersweet Alliance.
Kathleen also has a steamy romantic suspense series with Tirgearr Publishing, Deadly Alliance is followed by Unholy Alliance. Keep an icy drink handy while reading these sizzling stories.
Kathleen used to write computer programs but now writes novels. She grew up in Iowa where she caught lightning bugs, ran barefoot, and raced her sailboat on Lake Okoboji. Now she wears flip-flops and sails with her husband, Gerry, on Newport Harbor but wishes there were lightning bugs in California.
Kathleen exists happily with her witty CPA husband, Gerry, in their 70's poolside retreat in Southern California where she adores time spent with visiting grandchildren, dogs, one bunny, and noisy neighbors. While proud of their five children who've flown the coop, she appreciates the luxury of time to write.
Purchase Links (Kindle Unlimited)
a Rafflecopter giveaway