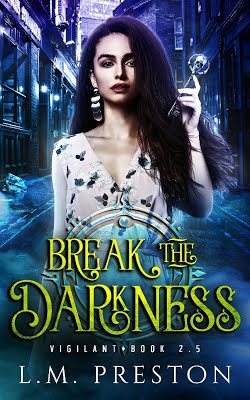 Scepter Of Fire (The Vigilant Book 2.5)
Urban Fantasy/YA
Date Published: November 2nd , 2020
Publisher: Phenomenal One Press
Rei was nosey. She'd been told it would always get her in trouble, but it never did. Until she met Megan, who promised her the job of a lifetime. Sure, the high school newspaper wasn't the ideal job for most, but for Rei, it was a dream. She'd never considered putting her investigative nature to work, but what Megan was asking her to do was way beyond the requirements of a school newspaper. It was part of an underground news-for favor-service. Her partners, Asher and Eli, annoyed her by never trusting her to do a job alone. Maybe, this one time she should have listened, because being trapped with no one to bail her out may surely be the death of Rei. Spilling the secrets about her family she'd been withholding, will place every one of them in grave and serious danger.
Excerpt
Maribelle's mom was speeding off in her sports car when Rei arrived.
Trey raised an eyebrow. "She's not staying?"
"I guess not." Rei gathered her things, "If I call you late tonight to come over, maybe, hang out with us, could you?"
Trey's lip lifted to the side. "I'll try to make it happen."
Rei smiled and leaned over and kissed him. "Thanks for the ride."
Trey's thumb tapped his lower lip. "Does that mean you aren't mad at me anymore?"
"It means I am still a bit irritated at you trying to tell me what to do, but that you are too irresistible for me not to kiss you."
He chuckled. "I do love you, Rei."
"I know." She opened the door and scooted out of the car before he could run around and open it for her. Rei turned and waved at him.
Trey winked and sped off.
Rei pivoted around and dropped her jaw at the size of Maribelle's house. It was huge, with a u-shaped driveway. There was a small porch, arched overhang over the door. She was likely the last one there tonight since she had to work and talk to Trey. She climbed the few steps and rang the doorbell.
Ivy opened the door holding a champagne glass with a fuzzed pink drink in it. She squealed. "Rei's here!"
About the Author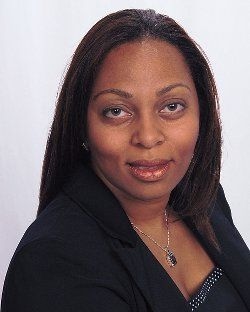 L.M. Preston, a native of Washington, DC. An avid reader, she loved to create poetry and short-stories as a young girl. She is an author, an engineer, a professor, a mother and a wife. Her passion for writing and helping others to see their potential through her stories and encouragement has been her life's greatest adventures. She loves to write while on the porch watching her kids play or when she is traveling, which is another passion that encouraged her writing.
Contact Links
Purchase Links