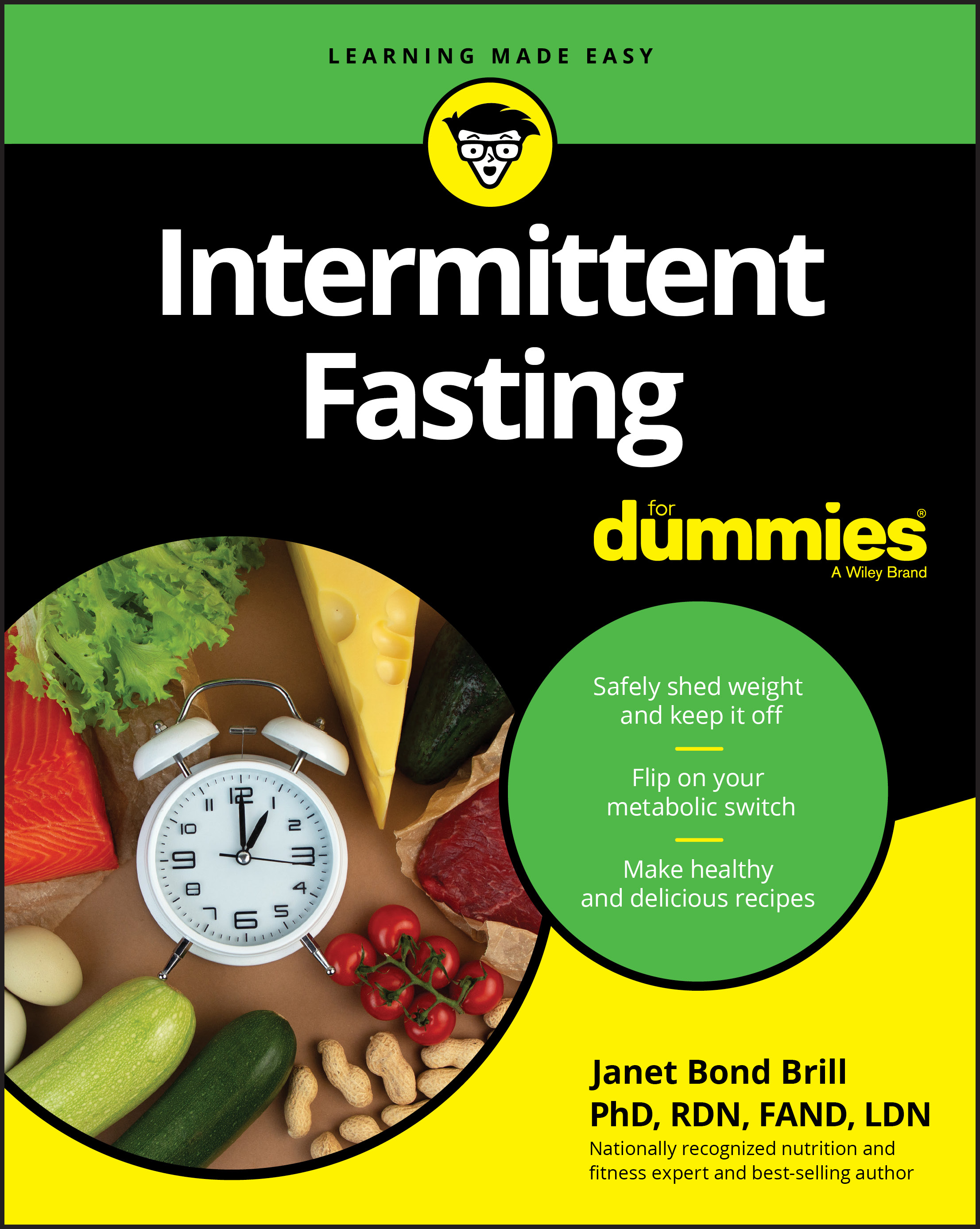 Nonfiction / Health
Date Published: 11/17/2020
Publisher: For Dummies (Wiley)
You CAN do this! Intermittent fasting made easy.
So, you want to begin an intermittent fasting plan and embark on a leaner, healthier and longer life? You probably have already heard about this wildly popular health and fitness diet plan. Intermittent fasting continues to be one of the top google trending diet searches of the year. If you are ready to get on the intermittent fasting bandwagon, then here is the perfect detailed guide to following an intermittent fasting plan of your choice. There are several variations of intermittent fasting, each one is outlined in a step-by-step plan for you to follow. Remember, you choose the style that works best for your lifestyle.
The science is in―intermittent fasting has extraordinary health benefits. Intermittent fasting is the key that unlocks everything from sustainable weight and fat loss (especially that stubborn belly fat) to increased mental clarity and a serious boost in energy. Simply by consuming all of your food within a designated time period, you can ramp up your metabolism, reduce the risk of disease, and supercharge your workout or diet programs. No tedious calorie counting, weighing, measuring, or denying yourself your favorite foods. Too good to be true? No, but the trick―as with everything―is doing it in a safe and effective way and Intermittent Fasting For Dummies makes that easy, providing five of the most popular methods and 50+ recipes that will suit any lifestyle or diet.
Nutrition and fitness expert―and internationally recognized specialist in disease prevention―Janet Bond Brill shows you how to choose the method that suits you best, as well as guiding you through the science behind intermittent fasting, including how it ignites your fat-burning potential, promotes cellular repair, increases the production of growth hormones, and reduces insulin and blood sugar levels.
Choose the right plan and stick to it
Make more than 40 health and delicious calorie-controlled meals
Maintain your weight loss
Improve overall health and prevent disease
Wherever you are in your health journey―seeking weight loss or maintaining to promote disease prevention or build muscle―Intermittent Fasting For Dummies shows you how to make the science of "too good to be true" into a truly effective part of your regular, healthy routine.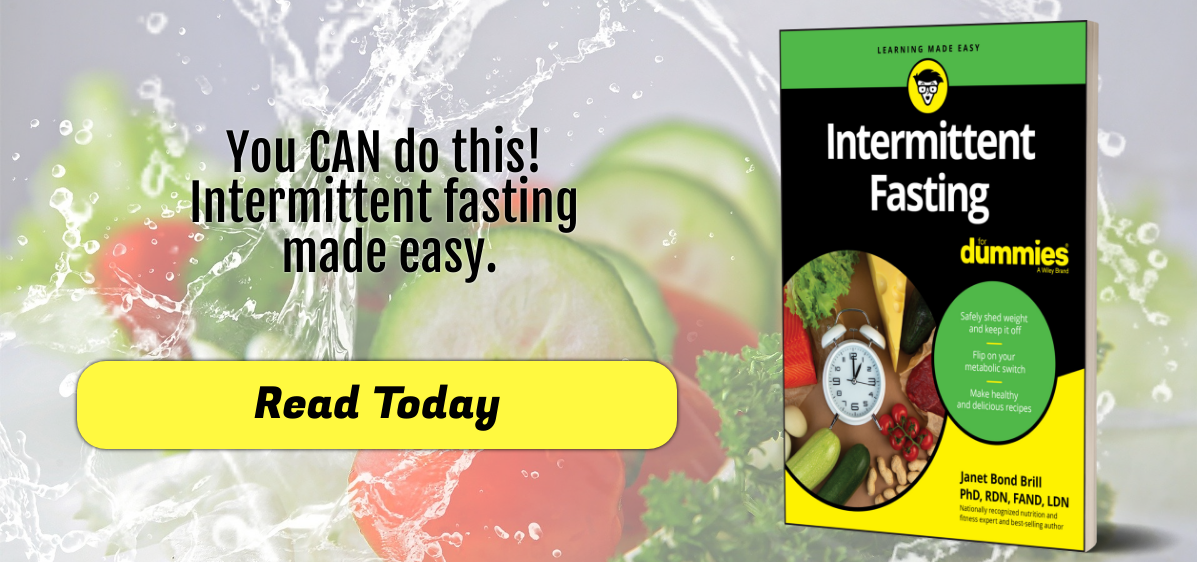 Review
The idea of fasting can be kind of scary and daunting. I think this really sheds light on how to do it correctly and proves as a very helpful guide. It also shares important facts about it throughout.
About the Author
Janet Bond Brill, PhD, RDN, FAND was born and raised in New York City, the daughter of a prominent stage and screen actor and a psychoanalyst. At the age of 16, she graduated Walden School in Manhattan and enrolled at the University of Miami. After earning her bachelor's degree in biology, she took a break from academia and traveled the world, working as a flight attendant for Pan American World Airways. Returning to South Florida, she earned both her doctoral degree and master's degree in exercise physiology from the University of Miami, in addition to a second master's degree in nutrition science from Florida International University, graduating both universities with academic honors. She has taught both graduate and undergraduate courses in nutrition, health, and fitness as an adjunct professor at the University of Miami, Florida International University, and Cedar Crest College.
Dr. Janet has become a nationally recognized nutrition, health, and fitness expert and has authored four books: Blood Pressure DOWN, Prevent a Second Heart Attack, and Cholesterol Down (all by Random House) and Intermittent Fasting for Dummies (Wiley). She is a prolific writer with contributions to numerous scientific journals and lay publications worldwide. Currently, Dr. Janet writes a column for Bottom Line Health, Inc.
She is a trusted source of information for the national media and is a frequent guest expert on local and national television. Nationally, she has appeared on the Dr. Oz show numerous times, CBS "On the Couch," and as a nutrition expert for "The Balancing Act" (Lifetime). On a personal note, she has completed four marathons and countless road races, many for charitable organizations. A dedicated mother of three fantastic children and a devoted wife of 36 years, Dr. Janet and her family reside in Allentown, Pennsylvania.
Dr. Janet believes whole-heartedly in the role both good nutrition and exercise play in the prevention of chronic disease and achieving optimal health. She teaches the importance of a healthy lifestyle and has helped thousands of people across the nation improve their health and wellbeing.
Contact Links
Purchase Link