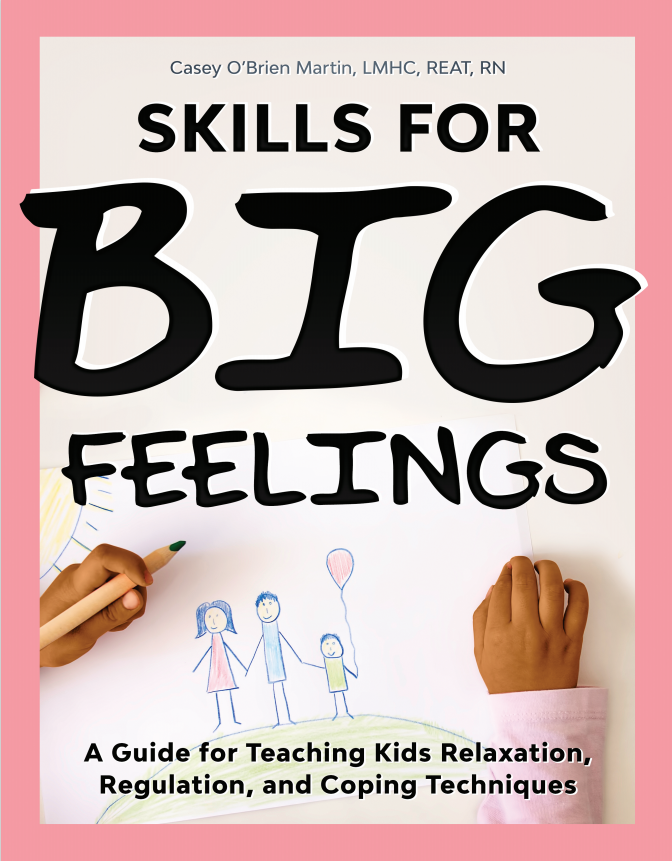 A Guide to Teaching Kids Relaxation, Regulation, and Coping Techniques
Nonfiction; Education; Psychology; Child Development
Release Day: December 7, 2020
Publisher: Whole Child Counseling
Help children develop healthy coping skills with this brilliant 12-week plan.
Are you an educator or mental health professional searching for guidance? Do you want to discover a powerful all-in-one program for helping kids manage their anxiety, regulate their emotions, and cope with their feelings? Then Skills for Big Feelings is the book for you!
Inside this heartfelt, comprehensive guide, you'll join School Adjustment Counselor and Licensed Mental Health Counselor Casey O'Brien Martin as she reveals a powerful, practical framework to help children cope with anxiety, overcome stress, and learn to thrive. Built on a selection of proven cognitive behavioral techniques, breathing exercises, and mindfulness, as well as engaging activities including stretching, gratitude, visualization and positive self-talk, Skills for Big Feelings seeks to empower kids to embrace their emotional growth over the course of a comprehensive 12-week plan.
With over a dozen activities including accepting mistakes, identifying support systems, acknowledging triggers and much more, this complete guide provides educators and professionals alike with a detailed, objective-based framework for promoting optimal social-emotional health.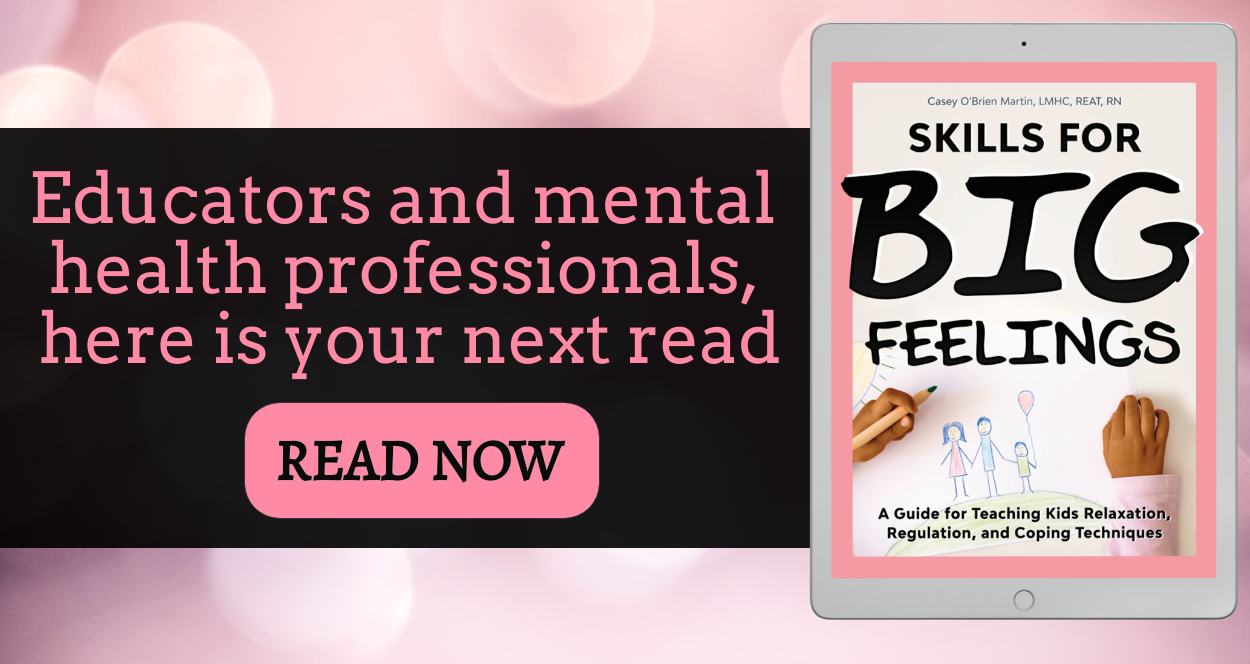 Review
I find this book extremely valuable for teaching, counseling, and parenting. The book is organized, engaging, and easy to read. It's also a plus that this has so many interactive guide and actual step by step program, it takes all of the guess work out of it. This isn't the kind of self-help that gives you the ideas and tells you to apply them how you see fit, the author actually sets it all out for you in an easy to understand way. Excellent for parents, teachers, administrators and guidance counselors to read, it covers many important aspects in children.
About the Author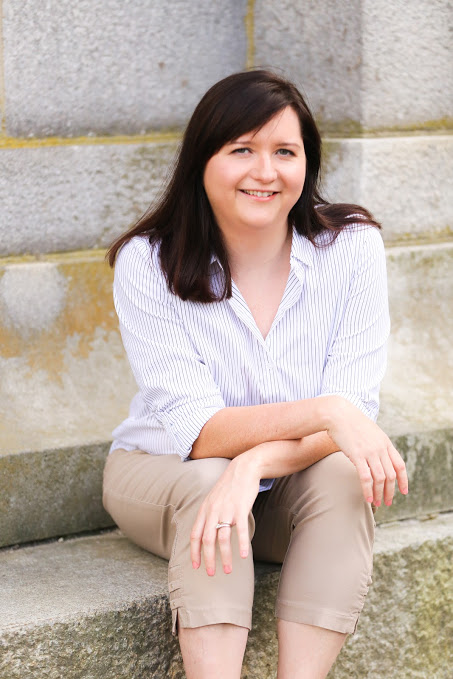 Casey O'Brien Martin, LMHC, REAT, RN is a School Adjustment Counselor, Licensed Mental Health Counselor, Registered Expressive Arts Therapist, and a Registered Nurse with a passion for helping children develop healthy coping skills and grow into confident, happy individuals.
Casey draws on her unique skillsets and interest to create mind-body programs designed to promote holistic wellbeing and emotional regulation in children of all ages, helping them to achieve their highest potential. She believes that teaching kids how to cope with anxiety and understand their feelings is an essential part of their personal growth, and she's honored to be a part of this invaluable process.
Casey graduated from Lesley University, where she currently serves as an Adjunct Faculty Member in the Graduate School of Arts and Social Sciences. For more information, visit www.wholechildcounseling.com.
Contact Links
Purchase Link
a Rafflecopter giveaway