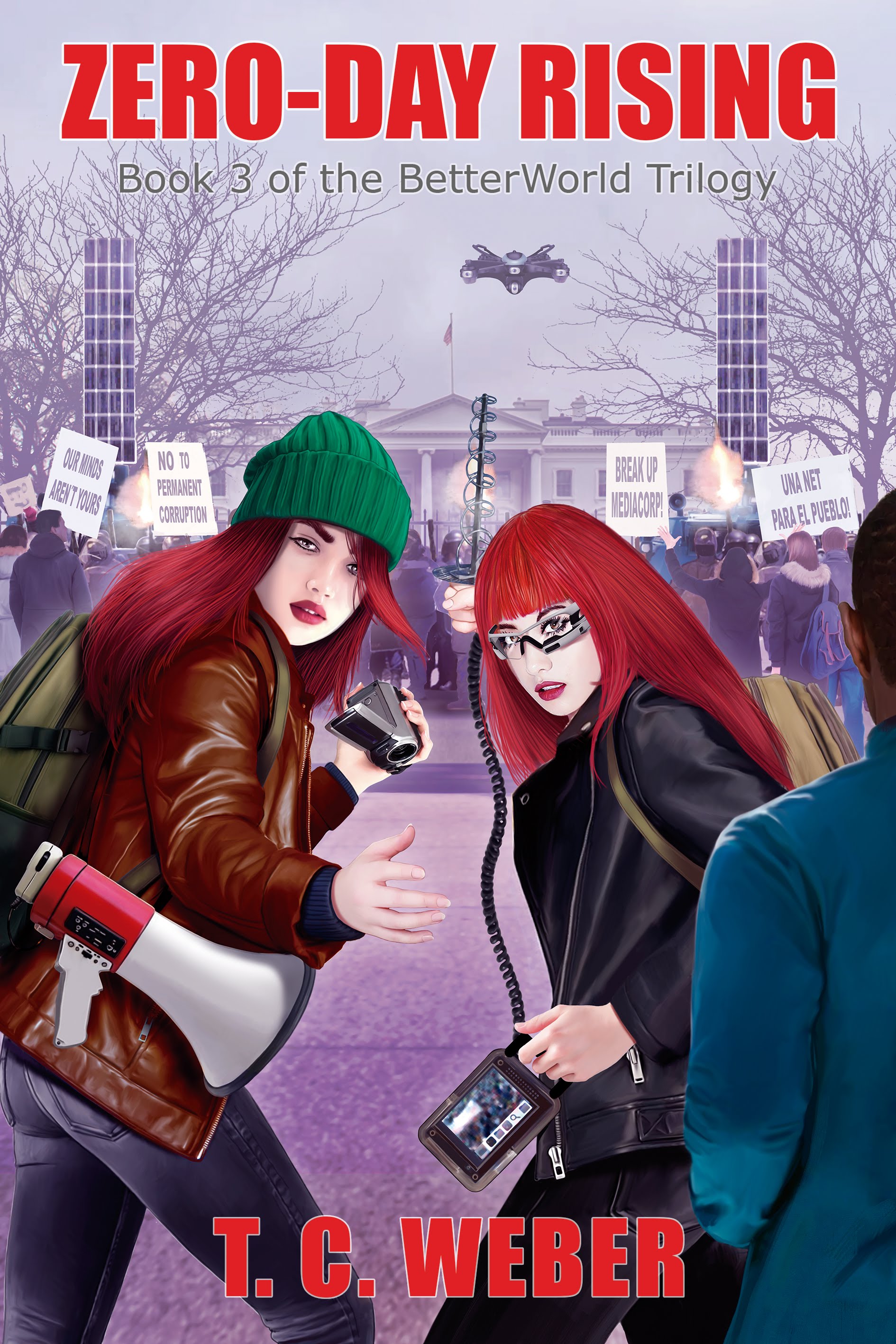 The BetterWorld Trilogy, Book 3
Science fiction (Cyberpunk) / Techno-thriller
Date Published: Oct. 1, 2020
Publisher: See Sharp Press
In Zero-Day Rising, the third book of the BetterWorld trilogy, Kiyoko is tired of hiding and grieving, and has decided to strike back. In the first volume of the critically acclaimed BetterWorld cyberpunk trilogy, Kiyoko's older sister Waylee and their hacktivist friends exposed a conspiracy between MediaCorp and U.S. President Rand to control the flow of information and run the world on behalf of a cabal of billionaires. In volume two, Waylee faced life imprisonment, while Kiyoko and her friends were hunted by a team of ruthless mercenaries. In Zero-Day Rising, Kiyoko resolves to free her sister and bring down President Rand and MediaCorp. However, MediaCorp unleashes its ultimate plan: direct mind control with cerebral implants. Can Kiyoko and Waylee's team stop them? Can they penetrate MediaCorp's networks and end the company's grip over humanity? All while eluding the biggest manhunt in history, in a country where everyone and everything is under surveillance?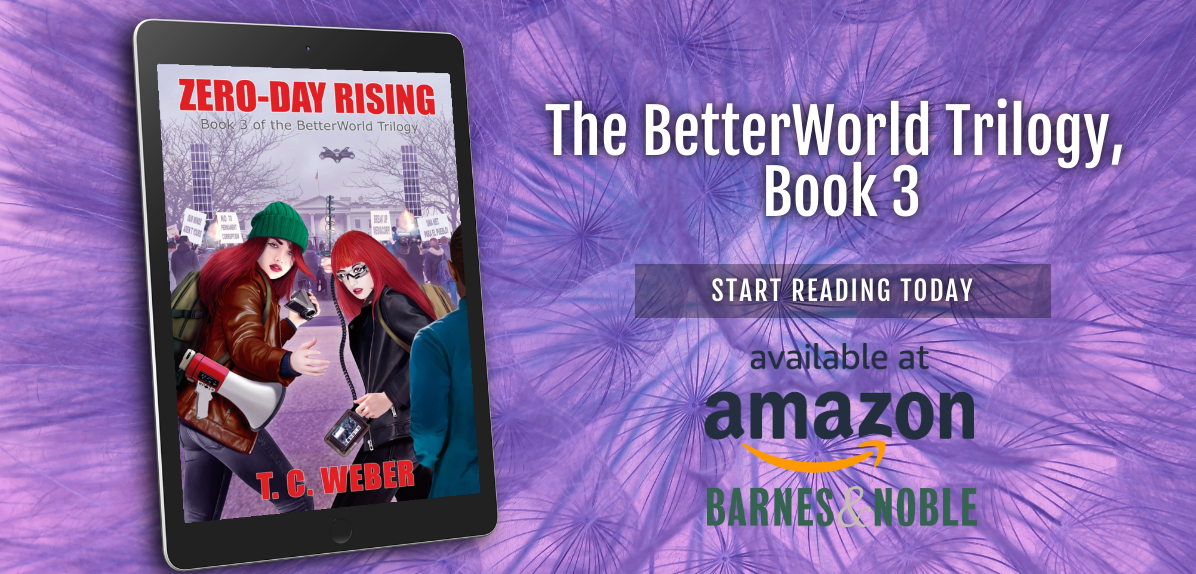 Review
Everything is stepped up more than just a single notch in this conclusion to the BetterWorld Trilogy. It's a vivid world he has created and stayed true to. It plays out like a movie in the readers minds.
We have followed these characters and the stakes have gotten higher and higher. There is plenty of action and mystery laced throughout this one.
You won't want to miss this conclusion.
About the Author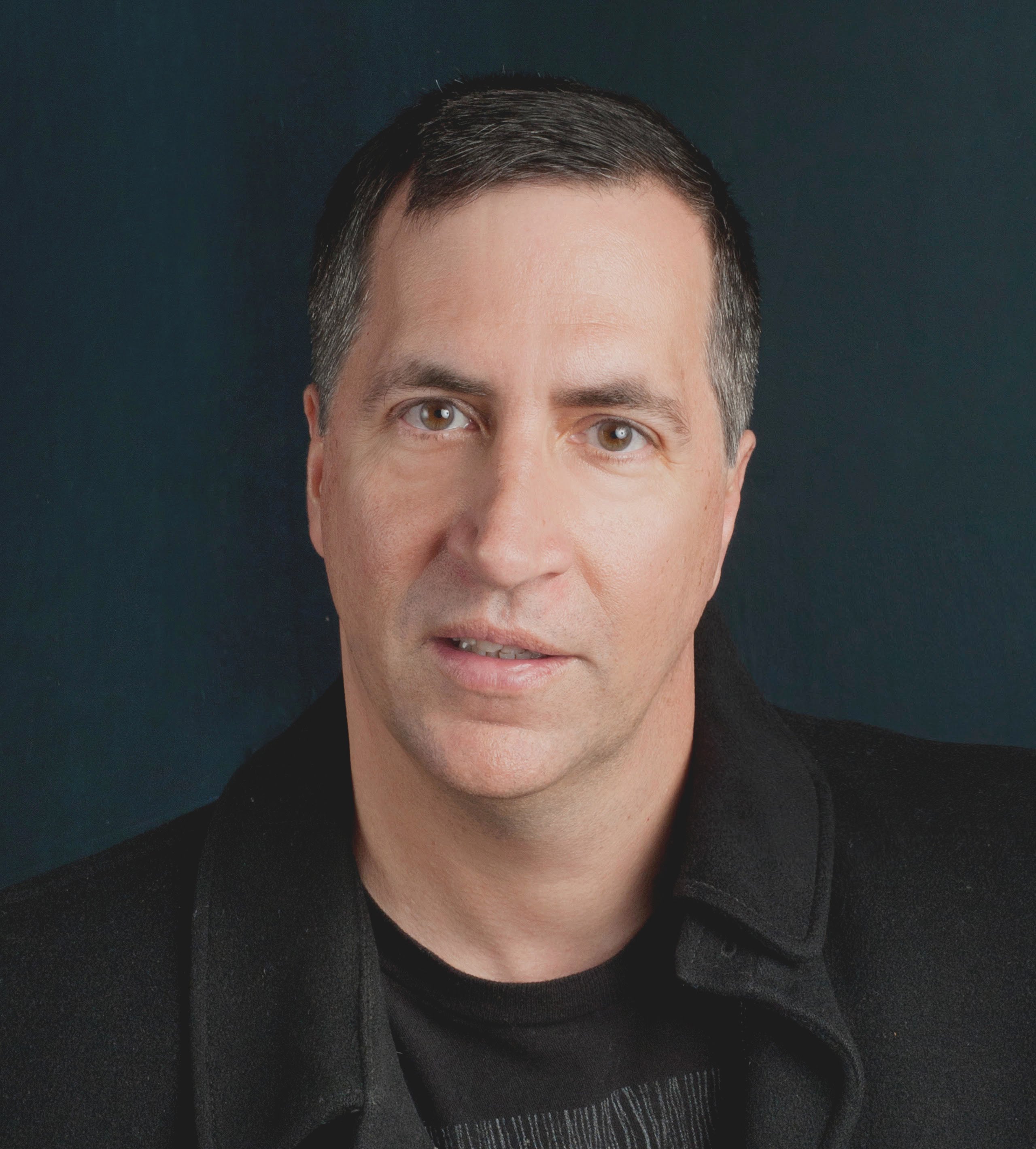 T. C. (Ted) Weber has pursued writing since childhood, and learned filmmaking and screenwriting in college, along with a little bit of physics. His first published novel was a near-future cyberpunk thriller titled Sleep State Interrupt (See Sharp Press). It was a finalist for the 2017 Compton Crook award for best first science fiction, fantasy, or horror novel. The first sequel, The Wrath of Leviathan, was published in 2018, and the final book, Zero-Day Rising, just came out in October, 2020. He has other books on the way as well. He is a member of Poets & Writers and the Maryland Writers Association. By day, Mr. Weber works as a climate adaptation analyst, and has had a number of scientific papers and book chapters published. He lives in Annapolis, Maryland with his wife Karen. He enjoys traveling and has visited all seven continents. For book samples, short stories, and more, visit https://www.tcweber.com/.
Contact Links
Twitter: @savethereefs
Purchase Links
a Rafflecopter giveaway