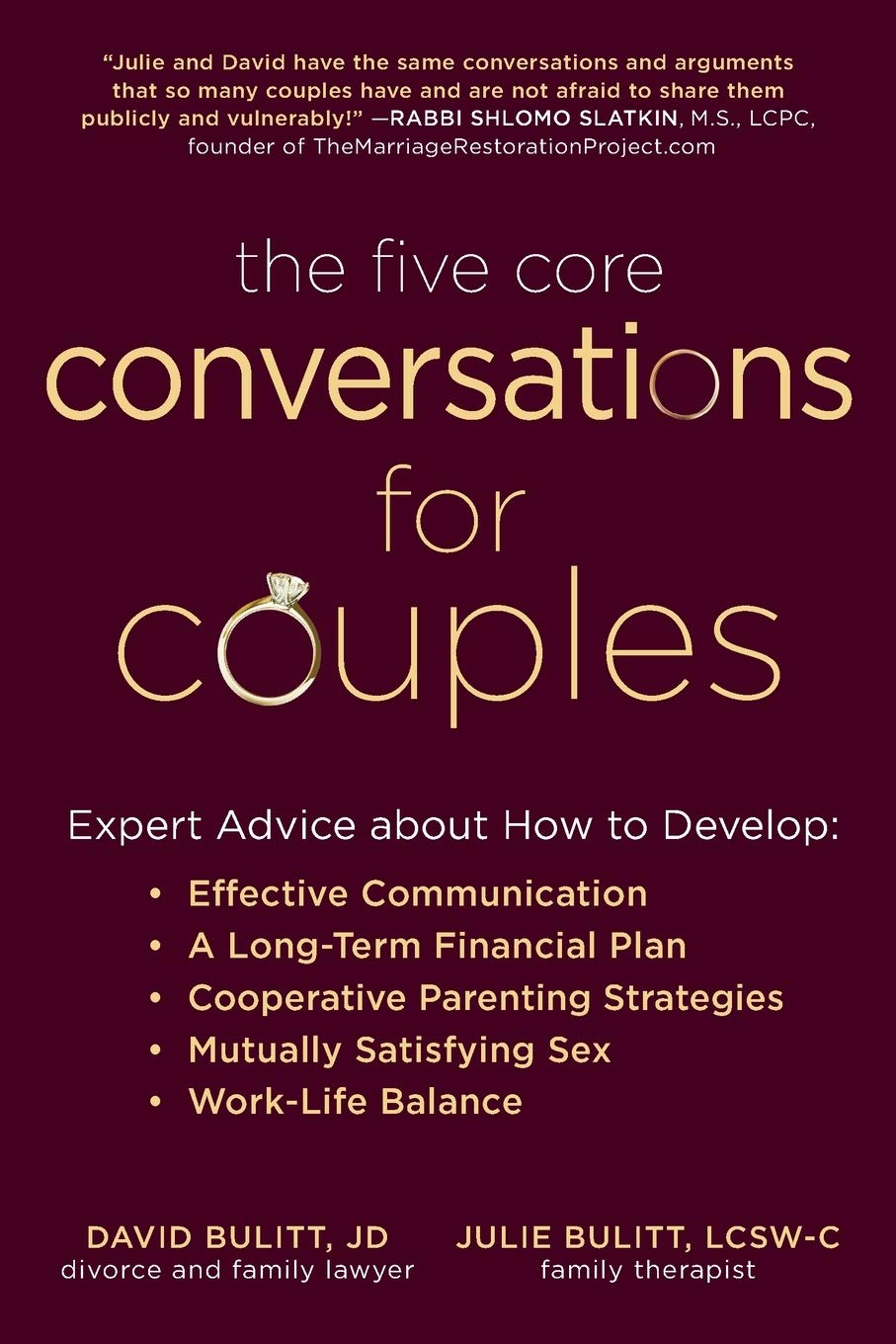 The Five Core Conversations for Couples
Relationships/Self Help
Date Published: February 14, 2020
Publisher: Skyhorse Publishing; ebook distributed by Simon & Schuster
Married for 33 years, David, a divorce lawyer, and Julie, a family therapist, have both been witness to families struggling with life's most difficult challenges. At the same time, they have weathered their own challenges at home: raising four daughters, two biological and two adopted, and dealing with one child's mental health and behavioral issues. What they've learned about saving a marriage or knowing when to call it quits, when to turn to professionals or when to try tough love, could fill a book—and it does.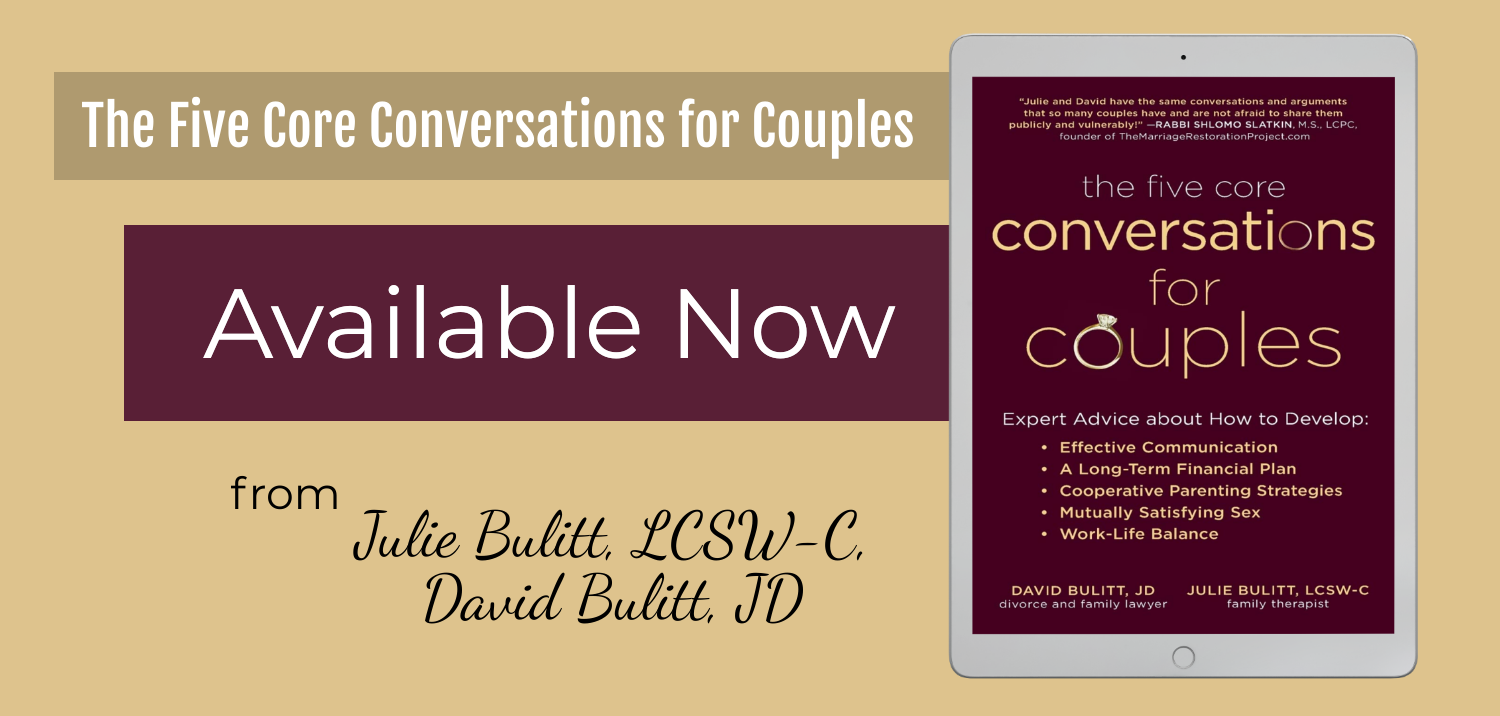 Review
The fact that this was written by a married couple gives it even more credibility. Yes, the authors accomplishments do as well, but I think something about the fact that they are able to lend their own relationship experiences really gives it something extra.
The authors play off of each other well and have really been able to put together a cohesive relationship self-help book.
About the Authors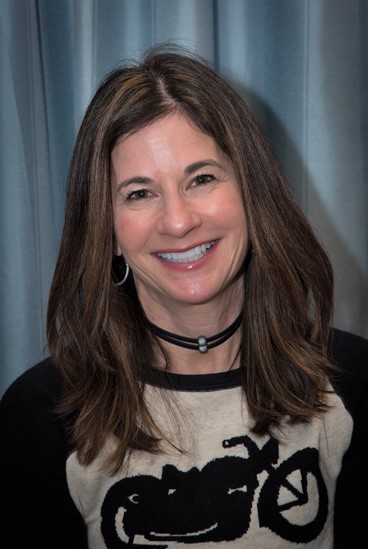 JULIE BULITT
is a licensed clinical social worker who has spent more than 25 years working with individuals, couples and families. Her private practice focuses on family, couples and individual therapy, ADHD and Executive Functioning coaching. She has served as a Clinical Supervisor and Early Childhood Mental Health Consultant for the Montgomery County (Maryland) Mental Health Association, an Adoption Therapist for the Center for Support and Education in suburban Washington, D.C. She presently serves as the in-house therapist for The Discovery Channel in Silver Spring, Maryland. For more,, visit www.livesane.com.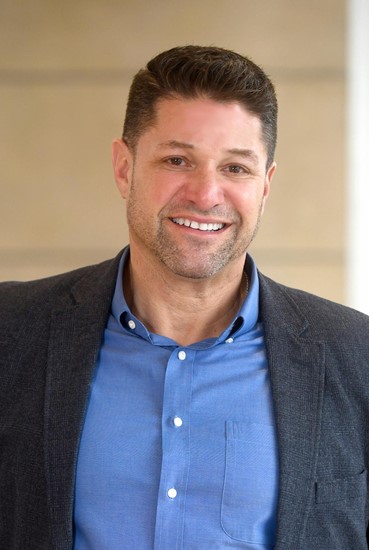 DAVID BULITT
is a partner in the Washington, D.C. Metro law firm of Joseph, Greenwald & Laake, PA. For more than a decade, he has been chosen as one of the area's top divorce lawyers by multiple publications and recognized as one of the "Best Lawyers in America" and a Washington, D.C. Metro "Super Lawyer." Praised as "the lawyer who epitomizes stability and old fashioned common sense" by Bethesda Magazine, David has a particular interest in families with special needs children as a result of his personal experiences. He is the author of two fiction novels and multiple articles in legal publications and has appeared on several local shows. For more information, visit www.davidbulitt.com.
DAVID AND JULIE have been married for 33 years. They have four daughters, two of whom are biological and two adopted, and three grandchildren. They divide their time between suburban Washington, D.C. and Bethany Beach, Delaware. Learn more about David and Julie at www.thebulitts.com.
Contact Links
Facebook: @thebulitts
Twitter: @thebulitts
Instagram: @thebulitts
You Tube channel The Bulitts
Purchase Links