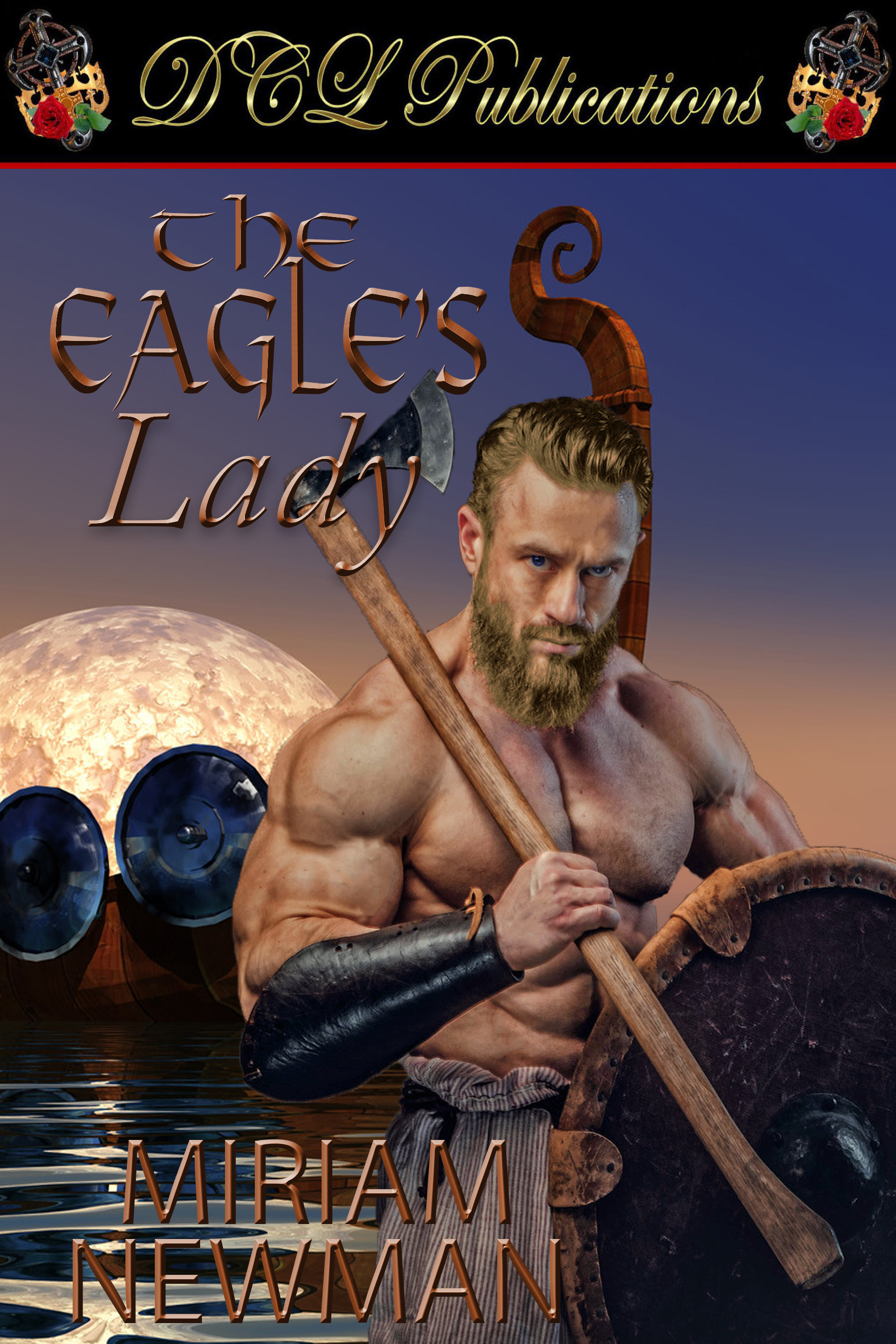 Historical Romance / Fantasy Romance
Publisher: DCL Publications
Date Published:10-22-2021
Son of an impoverished, dying chieftain, Ari raided for booty and slaves so he could feed his people. He was a heathen, probably a murderer, and it was a sin to lie with him.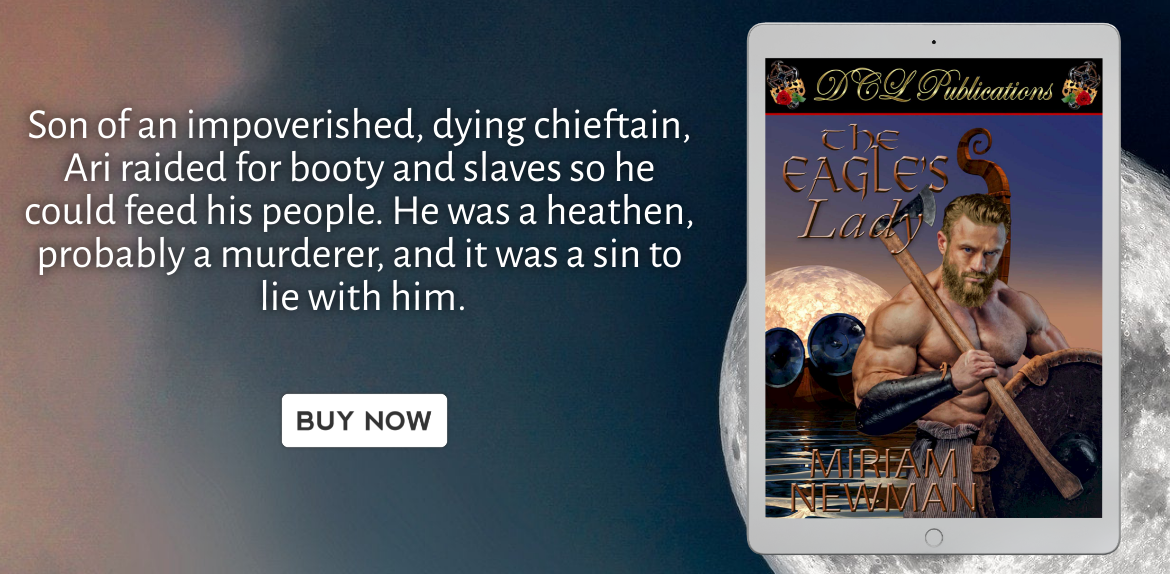 Review
The flow of the novel was well executed and everything as far as pacing went felt smooth.
I very much enjoyed the characters and their interactions with one another.
There was a lot of backstory needed but it didn't bog down the novel as a whole.
I loved the writing style, it was easy to follow and the pacing was spot on.
Add to all of this the romance which was a great addition and it really was a well-rounded read.
About the Author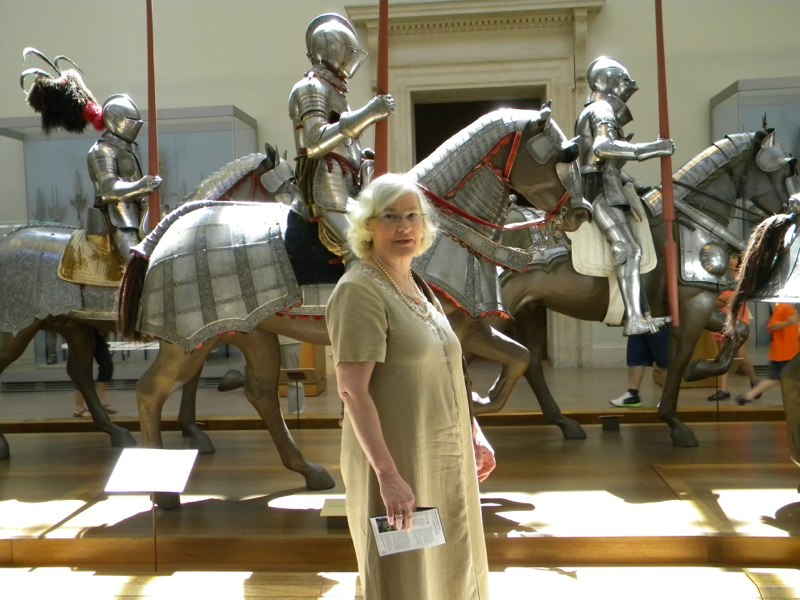 Hailing from Pennsylvania, Miriam Newman has developed a prolific writing career that began in her twenties, although she published her very first novel some time later in 2009. She was published in poetry before catching the romance writing bug. Fantasy poetry driven by myths and legends has been her passion for as long as she can remember and she brings that background to her writing, along with a lifelong addiction to horses, an 18 year career in various areas of psychiatric social services, and many trips to Ireland, where she nurtures her muse. Her published works range from contemporary fantasy romance to fantasy historical, futuristic, science fiction and historical romance. It was in Ireland that she wrote The King's Daughter. Ireland is her favorite place in this world. "I connect there with something I can't even explain," she says fondly.
Miriam spent many years working in Social Services, and after retirement, she found herself working part-time in local government. Currently, she lives in rural Pennsylvania with a "motley crew" of rescue animals. Her passion for animal rescue and fostering has included a number of fur babies, from horses to dogs to a pig that appeared on her porch one morning. Also a lover of great books, the one that she finds most responsible for her venture into fantasy and recommends is The Once and Future King by T.H. White.
Fans of Ms. Newman can follow her online at the following locations:
Purchase Links
a Rafflecopter giveaway