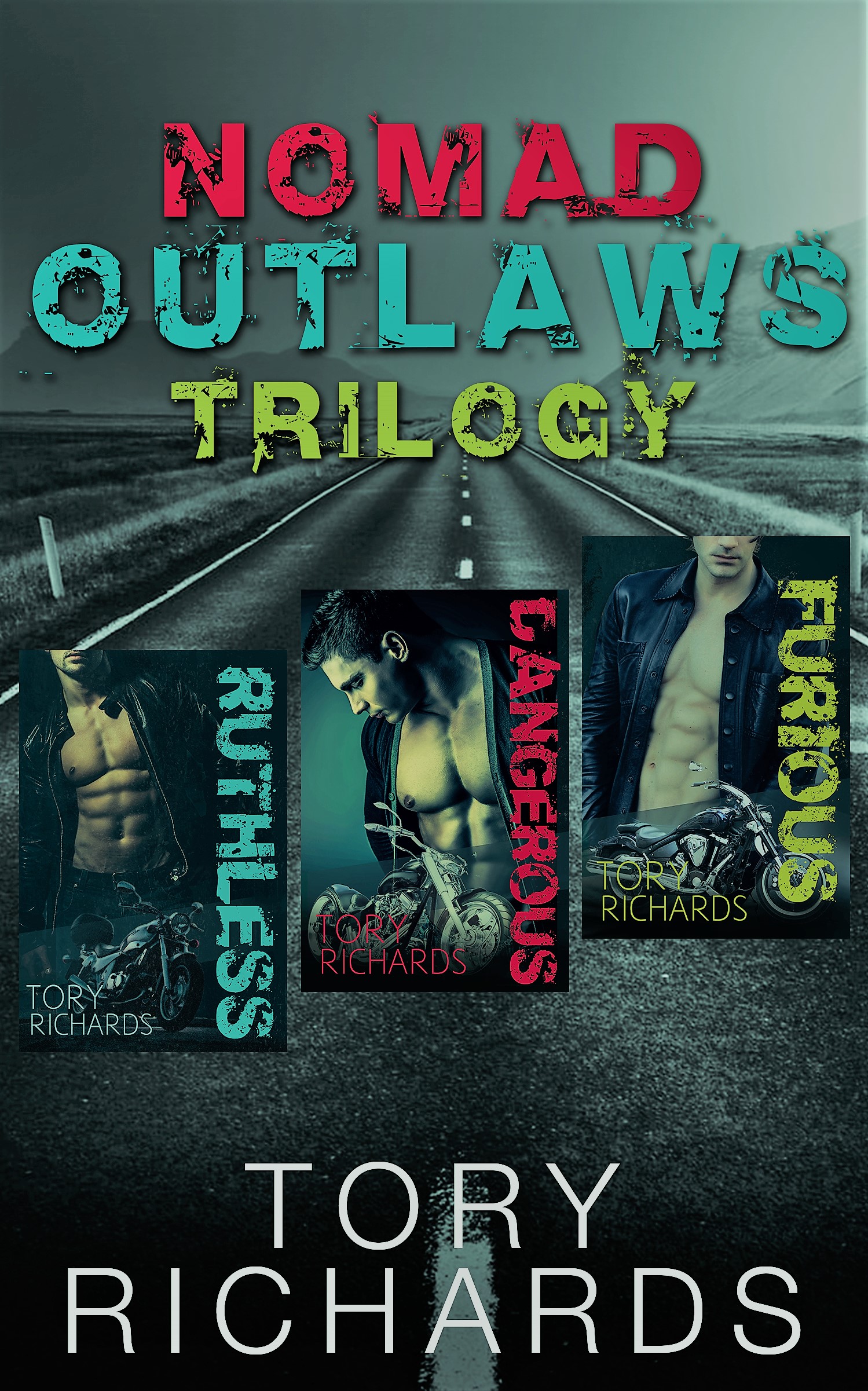 Ruthless, Dangerous, Furious
Romantic Suspense
Date Published: 12-01-2021
Outlaw bikers. Nomads. They call no place home. No woman owns their hearts. Until they do. A sexually charged, action packed series with no cliffhangers and HEA.
First time all three books offered in a boxed set!
Get it now before it goes away on 1/1/2022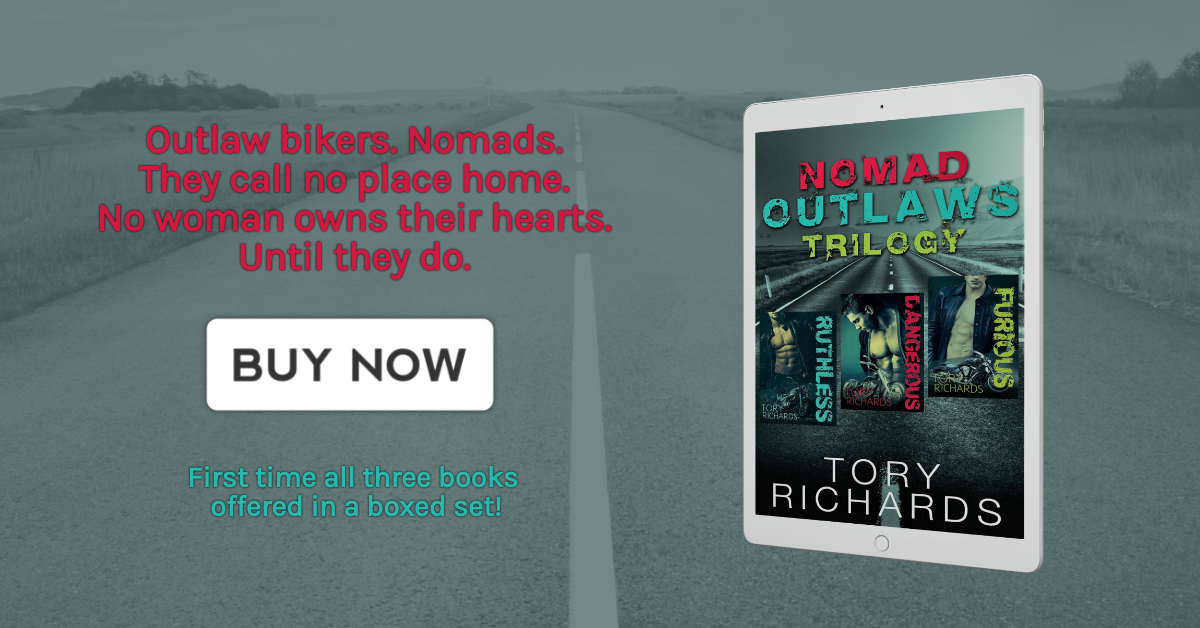 Review
Tory Richards has created a wonderful trilogy. I love that each book features a different HEA. I enjoyed this series.
Each paragraph is loaded with ... well, brilliance. And yet, her writing zooms. No dead weight, no slogging sentences. Every word is there for a reason, drawing you deeper into the lives of her imperfectly perfect and perfectly imperfect characters.
The chemistry between each set of characters is off the charts.

Great getting to know all these hott guys.
I definitely felt the series was well worth my time.
About the Author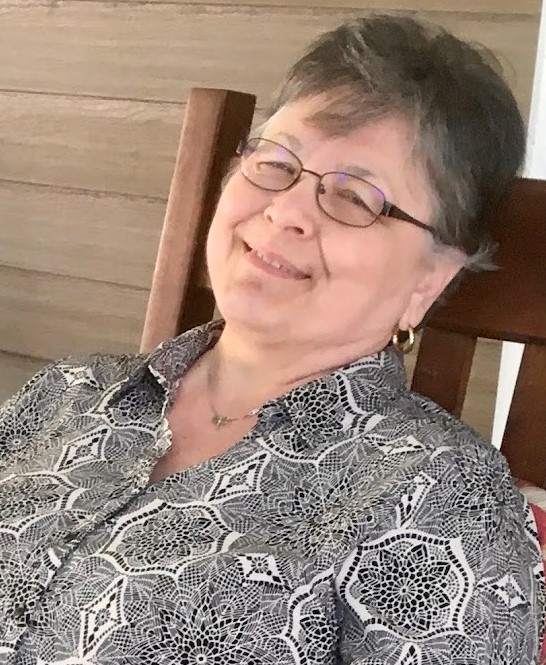 Tory Richards is an Amazon bestselling author in the categories erotic romance and romantic suspense who writes smut with a plot. Born in Maine, she's lived most of her life in Florida where she grew up, married, and raised a daughter. She's now retired and spends her time with family and friends, travels, and writing. Her romances are sexually charged and filled with suspense and some humor.
Contact Links
Purchase Links
a Rafflecopter giveaway